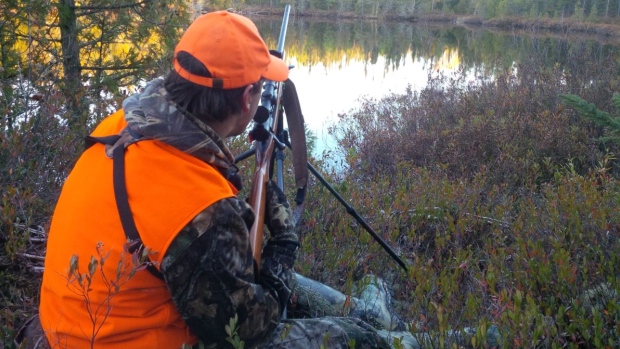 The West Parry Sound OPP Detachment will be working closely with the Ministry of Natural Resources and Forestry Conservation Officers throughout this hunting season.
Hunting enthusiasts shall understand and follow the rules when hunting. The OPP offers the following tips and information when it comes to hunting safety and conservation:
Wear solid hunter orange clothing including an orange head cover.
Familiarize yourself with the 2017 Hunting Regulations Summary Fall 2017 – spring 2018
Ensure that you have the appropriate hunting licences for the game that you will be hunting for. It is your responsibility to know the game possession limits for your hunting area, as well as the hunting season dates for your wildlife management area.
Assure someone knows of your location, route, and date of return.
Carry a map and compass with your GPS. Don't depend on electronic navigation devices only.
Hunt only where you are permitted.
Check the weather and assure you have appropriate clothing and gear for the expected or unexpected changes in conditions.
Learn how to safely build a fire, and carry the required supplies.
Keep hydrated and pack nutritious food.
Never drink alcohol and hunt.
Carry a survival kit including a first aid kit with you.
Firearms and ammunition:
Firearms shall be handled with care and attention at all times.
Never shoot unless you are sure of your target and what lies beyond is safe.
It is illegal to carry a loaded firearm in or on a vehicle.
It is illegal to shoot from a vehicle.
Hunting and home safety with children:
Children are playful and active while adolescents are curious and impulsive. These healthy traits mixed with firearms can cause life threatening injuries or death. If guns are kept in the home, there are added risks. Therefore the law outlining the storage of firearms and ammunition shall be adhered to.
Be specifically aware of your inventory when departing for your sporting adventure and upon your return. Assure all firearms and unused ammunition has been accounted for and safely returned to their secure storage locations.
When handling or cleaning a gun, never leave it unattended, even for a moment; it should be in your view at all times.
If you don't own a gun, check with parents at other places where your children play to assure safety precautions are followed.
The consequences of unsafe storage of firearms/ammunition and unsupervised children can be tragic.
Visit https://www.ontario.ca/page/hunting for more information.
Hunter and firearm safety is everyone's responsibility. Report any illegal or unsafe hunting activity; call the MNRF TIPS line at 1-877-847-7667, the OPP at 1-888-310-1122 or to remain anonymous, you may call Crime Stoppers at 1-800-222-8477 (TIPS) or submit information online at www.tipsubmit.com where you may be eligible to receive a cash reward of up to $2,000.
Photo Credit: CBC News