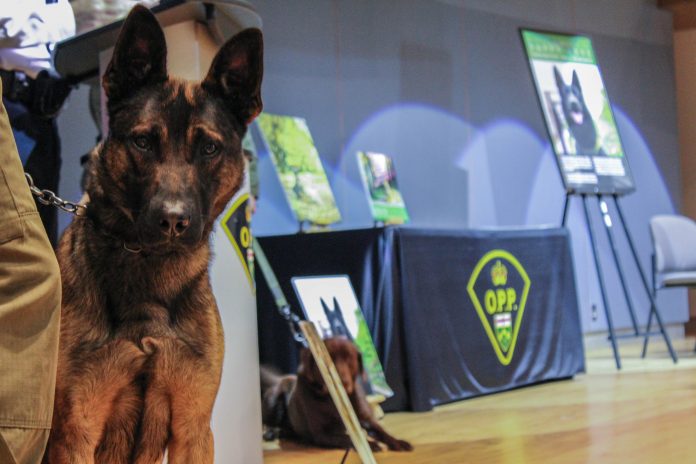 2019 Canine Calendar Now Available for Purchase
The OPP launched its new 2019 Canine Unit Calendar at an event at General Headquarters. The event included 20 second and third graders from Monsignor Lee Catholic School, who were able to meet two OPP canines, one of whom is featured in this year's calendar.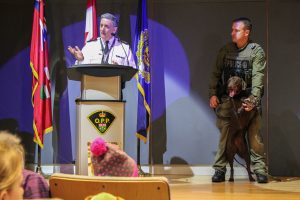 This is the second annual OPP Canine Unit Calendar, which is created to generate charitable donations to the OPP Youth Foundation and the Friends of the OPP Museum. As part of today's event, the OPP Canine Unit presented two cheques, one to each of the two charities for $14,200. All of the donated funds, a total of $28,400, were raised from the sales of the 2018 Canine Unit Calendar.
The 2019 Canine Calendar is now available, and makes a great gift for the holidays. Each calendar costs $10, with all proceeds going to the OPP Youth Foundation and the Friends of the OPP Museum. Calendars can be purchased at the OPP Off Duty Shop (777 Memorial Avenue, Orillia) or online.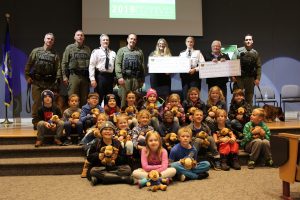 Each team is stationed at strategic points throughout the province, providing canine support for search and rescue, tracking wanted persons, detecting narcotics, searching for cadavers, as well as firearms, explosives and physical evidence. Canine teams are also involved in community service work, fundraising, and public demonstrations.