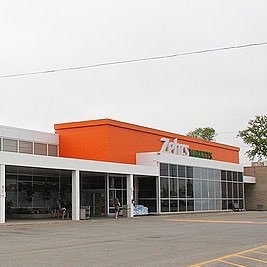 On Saturday October 27, 2018 between the hours of 9:00 am – 6:00 pm the Orillia OPP along with the Auxiliary Unit will partnering with Zehrs Grocery store and hosting a food drive.
The food drive will take place at the Zehrs grocery store located at 289 Coldwater Road in Orillia. The OPP and Zehrs are requesting donations of non-perishable items or canned goods.
The food drive is to support a local Orillia food bank. If you are unable to attend the food drive and donate please feel free to drop off donations to the Sharing Place food bank located at 22 West street South in Orillia or visit their website at www.sharingplaceorillia.org/.