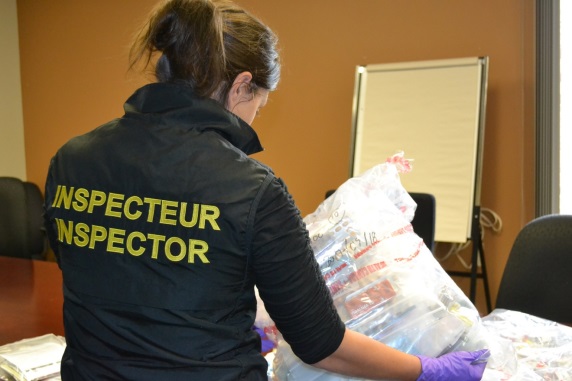 For the tenth consecutive year, Health Canada partnered with the RCMP, the Canada Border Services Agency and Interpol in Operation Pangea, which aims to tackle the issue of dangerous health products being sold online.
Suspect counterfeit and unauthorized health products for erectile dysfunction, weight loss, hair loss, hormone supplements, and unlicensed dental devices and dermal fillers are some examples of illegal health products that were seized or refused entry at the border in Canada as part of this year's exercise.
Operation Pangea is a focused global effort to disrupt the online sale of counterfeit and unlicensed health products. In Canada, this RCMP-led operation focuses on stopping illegal health products from reaching the Canadian market. This year's week of action took place from September 12 to 19, 2017, and resulted in the seizure of a record number of illicit and suspect counterfeit health products. 123 countries and 197 police, customs and health regulatory agencies participated worldwide.
Health Canada inspected 4,545 packages, refused 2,744 packages and seized 1,153 packages containing suspect counterfeit or unlicensed health products at the border. The vast majority (97%) were sexual enhancement products (primarily erectile dysfunction medications) that were either fake or unauthorized. The street value of the total amount seized and refused is estimated to be CAD 1.76 million.
Health Canada and its partners carry out these types of activities throughout the year to help protect the health and safety of Canadians. Operation Pangea is an opportunity to highlight for Canadians the dangers of buying drugs, natural health products or medical devices online.
If you buy health products over the Internet, you may be risking your or your family's health and safety – or even your lives. While such products may look legitimate, you have no way of knowing where they were manufactured or what's in them. You may get fake or unlicensed products with no active ingredients, the wrong ingredients, dangerous additives (such as prescription drugs not listed on the label), or products past their expiry date. Medical devices purchased over the Internet may be low quality, may not work, or may have been recalled because of safety concerns.