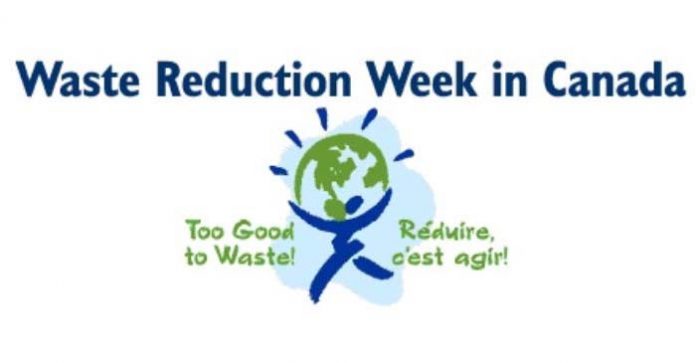 In celebration of Waste Reduction Week, Ontario is calling on local champions who reduce, reuse and repurpose waste to apply for the 2016 Minister's Award for Environmental Excellence.
This year's award focuses on outstanding efforts to recover and reuse waste resources. Examples could include the recovery of nutrients, repurposing end of life products for innovative uses, or creating a smartphone app to help people track and reduce how much waste they produce.
A simple way to manage waste is to reduce the amount you generate in the first place.
Here's how you can help:
Compost your food waste. A compost bin is an easy way to reduce organic waste, like fruit and vegetable peelings, stale bread and even paper products like napkins or paper towels.
If re-useable products aren't available, choose easily recyclable items, like aluminum cans and glass bottles.
Purchase products that are returnable, reusable or refillable.
Learn to love your tap water.
Make wise packaging selections – buy in bulk and avoid individually wrapped items or single-serve containers whenever possible.
Bring a reusable bag with you to the store instead of using plastic bags.
Reduce your paper footprint by printing less at work, having your bills and bank statements sent to you electronically, and reading newspapers and magazines online instead of having them delivered to your home.
Skip the paper towels and use washable towels and rags to dry your hands or clean up spills.
If you have clothing or household items you don't use anymore, give them to a friend or donate to a charity.
In June 2016, Ontario passed the Waste-Free Ontario Act that will divert more waste from landfills, create jobs and help fight climate change. In the next few months, the province will also be consulting on its final draft of the Strategy for a Waste-Free Ontario: Building the Circular Economy, outlining Ontario's vision for a zero waste future and proposed plan to implement the legislation.
Quick Facts
Approximately nine million tonnes of waste is sent to landfill each year.
Annually, the average Ontarian family creates enough waste to fill 100 large garbage bags.
Every year in Canada, an estimated $1 billion in valuable resources is sent to landfill.
In Ontario, only 28 per cent of waste is diverted from landfills. If diversion increases to 60 per cent, the province could support approximately 13,000 jobs and add about $1.5 billion to the provincial gross domestic product.
"We're transforming how we think about Ontario's resources – not just our land, water, and air – but the resources that can be recovered from the items we once thought of as trash. We can all do our part to save valuable resources from landfill, and instead circulate them back into the production stream – reducing greenhouse gas emissions and boosting the economy. I encourage all Ontarians to take action during Waste Reduction Week – and every week – to reduce, reuse and recycle, and do their part for the environment." – Glen R. Murray, Minister of the Environment and Climate Change