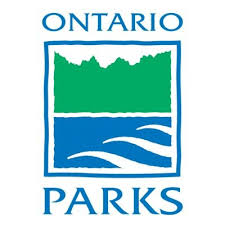 Ontario and Ontario Parks' corporate partners are recognizing outstanding student employees working at provincial parks with bursary awards to support their postsecondary education.
Forty students will be celebrated for their hard work, unparalleled service and leadership in natural resources management through the Ontario Parks Partners' Bursary Awards. Corporate partners will present top summer staff with $500 bursaries to apply toward their college or university tuition.
Ontario continues to support employers and businesses across the province and help create good jobs for youth. Through Ontario Parks' summer employment program, the province provides more than 1,600 students with jobs in provincial parks every year. The program offers training and valuable work experience to help youth build a solid foundation for their future success.
Creating summer employment opportunities for students is part of our plan to create jobs, grow our economy and help people in their everyday lives.
Quick Facts
The annual Ontario Parks Partners' Bursary Award is now in its 17th year.
The awards are presented by the province, Ontario Parks and corporate partners.
Ontario is investing $250 million over the next two years in the renewed Youth Jobs Strategy to serve up to 150,000 more youth.
Ontario is implementing an integrated Ontario Highly Skilled Workforce Strategy, which will build on the strength of the province's skills, education and training systems to prepare Ontario's current and future workforce for the jobs of today and tomorrow.
With over 50 types of jobs available in over 100 operating parks, there are many career opportunities waiting to be explored in Ontario Parks.
There are over 330 provincial parks in Ontario, covering more than 8-million hectares — larger than Nova Scotia and Prince Edward Island combined.
In 2015, Ontario's provincial parks received more than 9.8 million visits from people around the world and brought in over $80 million in revenue, which supports jobs and businesses across the province.
"I would like to thank our partners for their ongoing support and congratulate the 40 students who are receiving bursary awards this year. Ontario Parks' summer students do an exceptional job protecting nature and providing a memorable experience for our visitors. These awards recognize recipients for their leadership, hard work and commitment this past summer and I want to congratulate them on their success." – Kathryn McGarry, Minister of Natural Resources and Forestry
This year's Ontario Parks Partners Bursary Award recipients are:
| | | | | |
| --- | --- | --- | --- | --- |
|   | Student Name | Home Town | Provincial Park/Office | School Attending |
| 1 | Lina Vermeer | Massey | Algonquin | Trent University |
| 2 | Emily Gillespie | Whitby | Algonquin | University of Waterloo |
| 3 | Jacob Thompson | Madoc | Algonquin | University of Guelph |
| 4 | Wesley Hornby | Kearney | Algonquin Zone Office | Carleton University |
| 5 | Rachel Miller | Huntsville | Arrowhead | University of Ottawa |
| 6 | Douglas Hodgins | Oro-Medonte | Awenda | University of British Columbia |
| 7 | Emily Knights | Lindsay | Balsam Lake | Fanshawe College |
| 8 | McKayla Hann | Orillia | Bass Lake | McMaster University |
| 9 | Kira Kuzemchuk | Dryden | Blue Lake | Queen's University |
| 10 | Colin Murton | Midland | Bon Echo | McMaster University |
| 11 | Nicole Bucik | Burlington | Bronte Creek | Queen's University |
| 12 | Owen Donkers | Stayner | Craigleith | Fleming College |
| 13 | Trisha Baker | Peterborough | Emily | Fleming College |
| 14 | Savannah Dee | Harrowsmith | Frontenac | St Lawrence College |
| 15 | Lisa Harrington | Brechin | Grundy Lake | Lakehead University |
| 16 | Megan Vezina | Foleyet | Ivanhoe Lake | Laurentian University |
| 17 | Kelly Maki | Kakabeka Falls | Kakabeka Falls | Carleton University |
| 18 | Melissa Crawford | Toronto | Killarney | University of Guelph |
| 19 | Amanda Kiersnowski | Toronto | Killbear | Humber College |
| 20 | Tyler Black | Scarborough | Lake Superior | Nipissing University |
| 21 | Mitchell Jackson | Blackstock | Main Office | Carleton University |
| 22 | Caroline Beddoe | Ottawa | Marten River | Acadia University |
| 23 | Briana Clark | South River | Mikisew | University of Waterloo |
| 24 | Haleigh Conway | Midhurst | Neys | University of Ottawa |
| 25 | Dalton Cain | Vienna | Port Burwell | Fanshawe College |
| 26 | Tye Lamothe | North Bay | Restoule | College Boreal |
| 27 | Hannah Beach | Oxford Mills | Rideau River | St Lawrence College |
| 28 | Karly Michaud | Mattawa | Samuel de Champlain | Canadore College |
| 29 | Brittany Williams | Peterborough | Sandbanks | Fleming College |
| 30 | Jamie Thompson | Ignace | Sandbar Lake | University of Ottawa |
| 31 | Cody Bassindale | Simcoe | Selkirk | Mohawk College |
| 32 | Suzanne Allison | Parham | Sharbot Lake | St Lawrence College |
| 33 | Brye McMorran | Pefferlaw | Sibbald Point | University of Guelph |
| 34 | Lauren Differ-Saxberg | Thunder Bay | Sleeping Giant | University of Toronto |
| 35 | Morgan Miller | Grand Bend | The Pinery | University of Toronto |
| 36 | Rebecca Jones | Simcoe | Turkey Point | Mohawk College |
| 37 | Haley West | Rodney | Wakami Lake | University of Toronto |
| 38 | Braydon Sissons | Wasaga Beach | Wasaga Beach | Wilfrid Laurier University |
| 39 | Drew Bowman | Wheatley | Wheatley | Western University |
| 40 | Josephine Robertson | Manitouwadge | White Lake | Lakehead University |
The Ontario Parks Partners Bursary Program is funded by the following partners:
Bush's Best Beans
Coleman Canada
Friends of Sandbanks
Pepsi
Wayfarer Insurance Brokers
Zip Firestarters