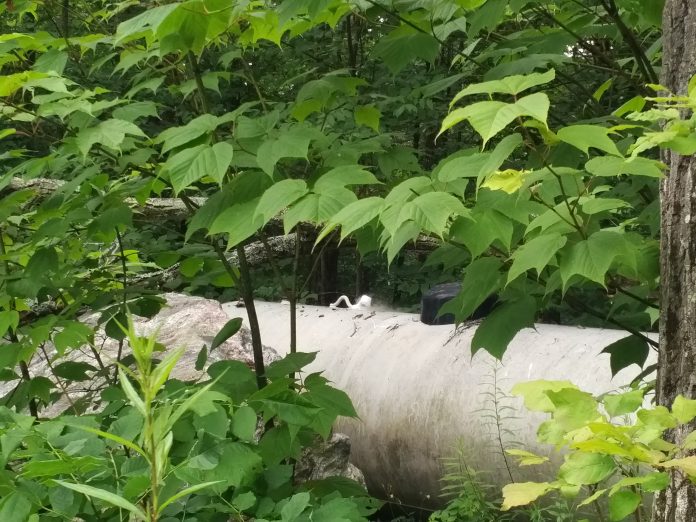 More to a story we first told you about.
The Muskoka Lakes Fire Department, Station 1 – Foot's Bay/Glen Orchard responded to a propane leak at 1122 Woodroffe Road near MacTier, just after 9:30 a.m. on July 13, 2017. Work was being done in the area near a 2,000 lb propane tank when a tree fell and broke the main liquid fill valve on top the tank.
Because of the damage caused, the tank needed to be replaced.  Prior to replacing the tank and because of the damage, the liquid propane had to be removed in its gaseous form. Due to the inherent risks associated with the transfer of the propane, 12 residents from three homes within 800 meters of the tank were evacuated from the area as a precaution.  The product was transferred without issue by Budget Propane. All residents were able to return home by 11:15 am.
Photo Credit: Muskoka Lakes Fire Department