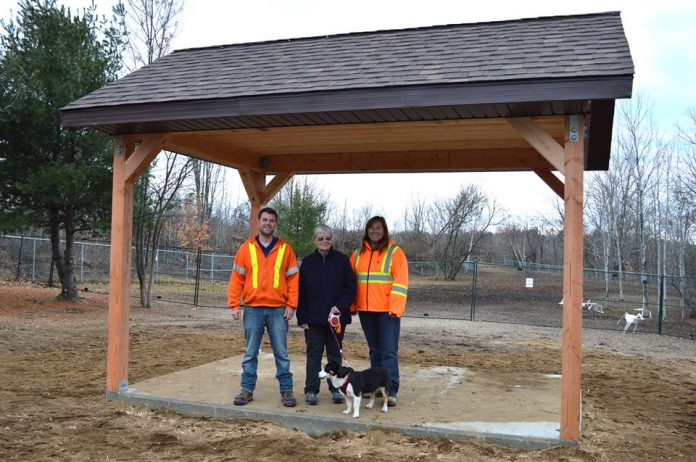 The new dog park weather shelter is complete in Gravenhurst! The Staff Sergeant Larry Bigley K-9 Park is located at the end of John St.
Town staff will have the space officially opened when the wood chips have been placed.  The temporary fencing will be removed when all work is complete.  The Town is thankful for the help and assistance on this project from the Beaver Creek Community Services Division.
This will be a great place to let your dog run, meet other dog owners and enjoy the shelter itself.