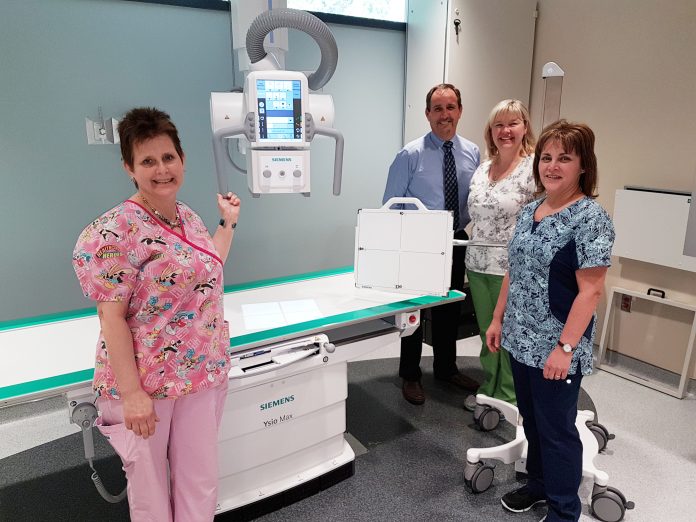 The final piece of imaging equipment funded by the Get Better capital campaign is now fully operational at the South Muskoka Memorial Hospital Site.

The new Siemens Ysio Max digital X-ray machine is a much-needed tool for improved diagnostics and patient outcomes that captures clearer images with greater detail, which improves accuracy in interpretation and diagnoses.
Not only capable of taking images from a variety of angles with minimal patient movement, the digital X-ray machine uses significantly less radiation, making it safer for all, adds Bubela.
The new digital X-ray machine represents the final piece of imaging equipment installed at SMMH through the Foundation's Get Better capital campaign. A huge focus of the $6.5 million campaign was a more than $2.5 million investment in the Diagnostic Imaging Department. The campaign funds purchased a new CT Scanner, a digital mammography unit (jointly supported by the Auxiliary to South Muskoka Memorial Hospital), and a new digital Fluoroscopy machine in addition to the X-ray machine.
Equipment costs are entirely funded through donations to our Foundation from the community.
Photo Credit: SMMH