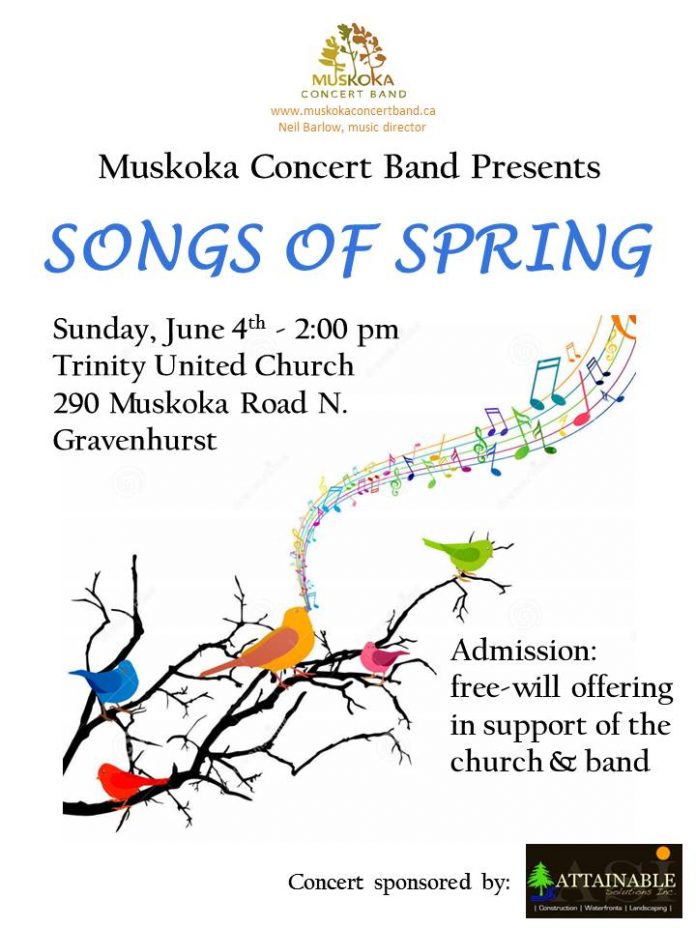 Spring has truly arrived and the Muskoka Concert Band will be presenting its "Songs of Spring" concert. The band will be playing at Gravenhurst's Trinity United Church on Sunday, June 4th at 2pm. The cost of admission will be a good will offering, benefiting both the band and the church.
Much of the music presented will be of a Canadian flavour, as the band salutes our nation on the occasion of its 150th birthday. Selections like Chandler Point Suite, Canadian Folk Song Rhapsody, Snake Fence Country, Land of the Maple, Salute to Canada, and finally, Hockey Night in Canada, should delight the concert goers. With a touch of Leroy Anderson and Gershwin thrown in for good measure, this is a must see program!
The MCB is grateful to Attainable Solutions for sponsoring this concert. In addition to playing concerts, the band operates several community outreach programs and this kind of support helps the MCB to keep musical opportunities available for people of all ages.