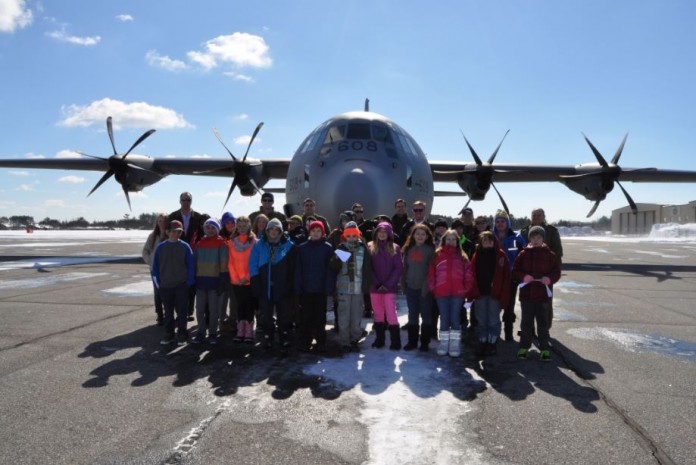 Mr. Kirkpatrick's grade 6 class from Muskoka Beechgrove Public School got quite the experience at the Muskoka Airport on Friday, March 4.
The class was wrapping up their unit on flight and were paid a special visit by the Royal Canadian Air Force based out of Belleville. The team flew in on a large C-130J Hercules to give the students an inside look of the cargo aircraft. Students were able to speak with RCAF pilots and learn about the aircraft, their flying experiences, and expertise managing the plane – which weighs in at over 75,000 pounds. Students enjoyed learning about the cockpit, controls, cargo area, and flying stories from the crew. They also got to see first-hand an example of a low-level fly.
Muskoka Airport provided the students with the opportunity to tour the facilities, which included the pilot lounge and history section of the airport – filled with memorabilia, photos, and timelines.
Additionally, students were challenged to create a paper airplane that would a) stay in the air the longest and b) travel the farthest. They completed their final throws at the airport to close out the unit. The students had already been experimenting with the four forces of flight and were very humbled to see the facilities and tour the large aircraft.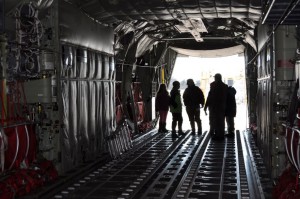 Special thanks to Mr. Kirkpatrick, the Royal Canadian Air Force, and Muskoka Airport for making this possible.