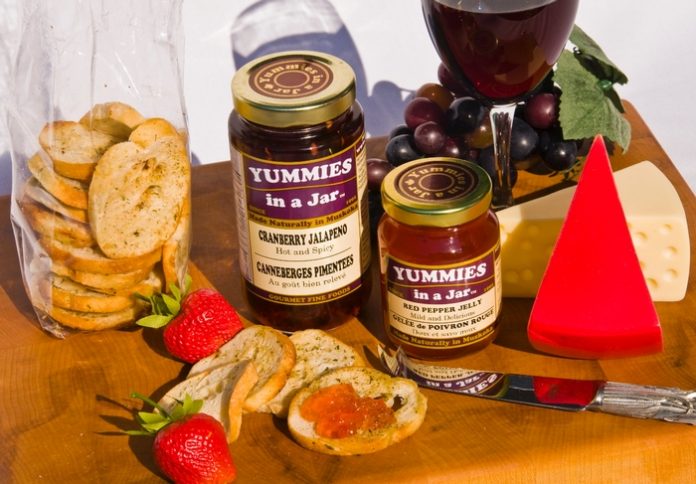 MPP Norm Miller rose in the Legislature yesterday to recognize the 25th anniversary of Baysville-based Yummies in a Jar.
Mr. Norm Miller: I rise today to recognize the 25th anniversary of a business in my riding of Parry Sound–Muskoka, a business with the most descriptive name, Yummies in a Jar. Yummies in a Jar makes just what it sounds like, jams, jellies, salad dressings, flavoured maple syrup and other preserves.
Lynn Murden started the business in 1992 making jams in her kitchen at home and selling at the local farmers' market. In the year 2000, Lynn and her husband, John, put an addition on their home and added a commercial kitchen. To this day, all the products are produced in that kitchen. Lynn now has a few part-time staff who work two or three days a week.
Lynn responded to Miller's business survey this summer and told Miller some of the labour changes would be a challenge. For example, she schedules when to cook based on orders and sales and sometimes cancels or adds shifts with less than 48 hours' notice. She also commented that the increased minimum would cause her to do more of the work herself.
Small businesses like Yummies in a Jar will need help to adjust to the new rules and increased minimum wage, and I do hope this government is listening.
Not only does Lynn run a great business, she and her husband, John, a local artist, and give back to the community. Just two weeks ago, they held a Christmas open house which was also a fundraiser for the local SPCA.
Congratulations to Lynn Murden and Yummies in a Jar on 25 years of running a successful business. Please think of them when you shop locally this Christmas season.
Photo Credit: Shop Muskoka