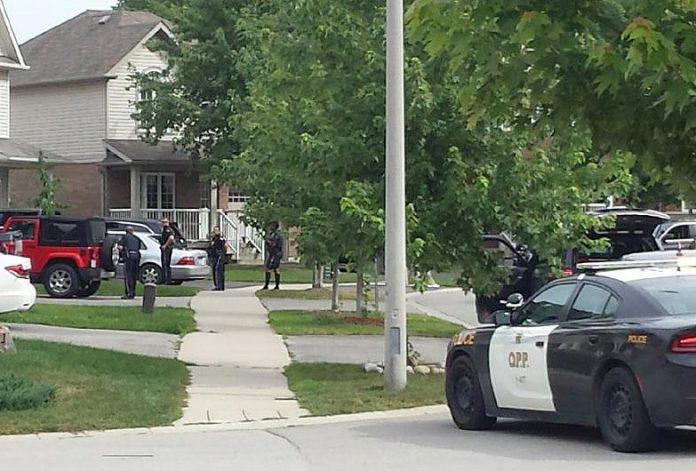 Just before 2:30 p.m. on Monday, August 7, 2017, Orillia OPP officers responded to a reported dispute on Pearl Drive. Upon arrival, officers spoke to a man who was involved in the incident, however, he quickly became uncooperative with police and retreated into his home.
As the investigation continued and attempts to communicate with the man were made, in the interest of public safety, the OPP were forced to close a number of streets in the Pearl Street, Emperor Drive and Vanessa Drive area.
Reports indicate that the man had barricaded himself into his home and had climbed on to a small roof above his porch with a knife. According to neighbours, he was reportedly yelling at police.
A Critical Incident Commander, a Crisis Negotiation Team, the Central Region Emergency Response Team, Canine Unit and the OPP Tactics and Rescue Unit were also called upon to assist and shortly after 7:00 p.m., a 37-year old male was taken into custody.
The investigation is continuing and criminal charges are pending. No further details will be released at this time.
Photo Credit: Orillia Packet and Times