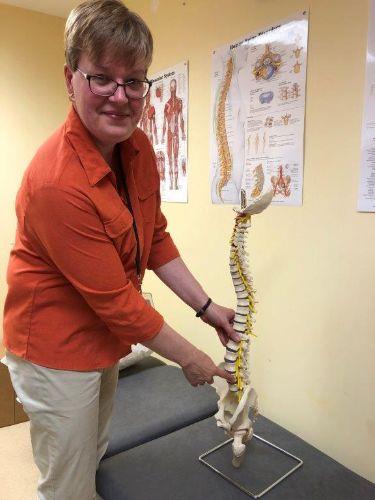 Muskoka is set to receive a new rapid access clinic for low back pain this November as one of six regional clinics aimed at reducing unnecessary medical procedures and repeat visits to primary care providers.
The Muskoka clinic is scheduled to open in early November alongside the Midland location, following four other clinics that opened in recent months in Orillia, South Georgian Bay and Barrie. Patients who meet the criteria are referred to the clinic by a primary care provider, such as a family doctor, or a sports medicine physician who has enrolled and completed an orientation to participate in the program. Referrals are coordinated through Royal Victoria Regional Health Centre in Barrie and patients are matched to the clinic closest to their home or to a different preferred location in Ontario. The initial appointment is scheduled to happen within four weeks.
Patients can return up to four times for follow-up assessment and education along with having access to the program for up to a year from the time of their last consultation without needing a new referral. A consultation with a spine surgeon can also be made if necessary.
Shelley Doble, an employee of the Couchiching Family Health Team in Orillia, is the practice lead for the North Simcoe Muskoka clinic. Doble is a physiotherapist by training and undertook additional fellowship training for her new role, which will involve working with a team of six Advanced Practice Providers (APPs) located in communities across North Simcoe Muskoka.
"Our program in North Simcoe Muskoka is very unique as it's the only one in Ontario where the Practice Lead works out of somewhere other than a hospital," Doble said.
The program's most recent survey results show 83 per cent of patients strongly agreed that the time between making the appointment and being seen was acceptable. A total of 93 per cent had confidence and trust in the practitioner examining them, according to the survey, and 97 per cent said they felt they were treated with dignity and respect during their appointment. 
Doble said patients have reported that the clinics have given them new hope regarding their low back pain. There has been steady growth in the number of patients (100 since mid-April) and in the number of primary care providers registering to be a part of the program.
"I'm just thrilled at how well the program has been developing in enhancing patient care and collaboration with primary care providers, and in providing the right care at the right time to patients," Doble said.
Dr. Bernie Murphy, a family physician in Orillia and the program's physician lead, offers medical expertise for program development while also contributing to patient and primary care provider resource materials. She looks forward to seeing how the program can help both patients and providers in the area.  
"This is an exciting program for our community," Murphy said, "not only to support the patients but also their primary care providers." 
For more information about the Low Back Pain Rapid Access Clinic, call 705-329-3649, ext. 412.