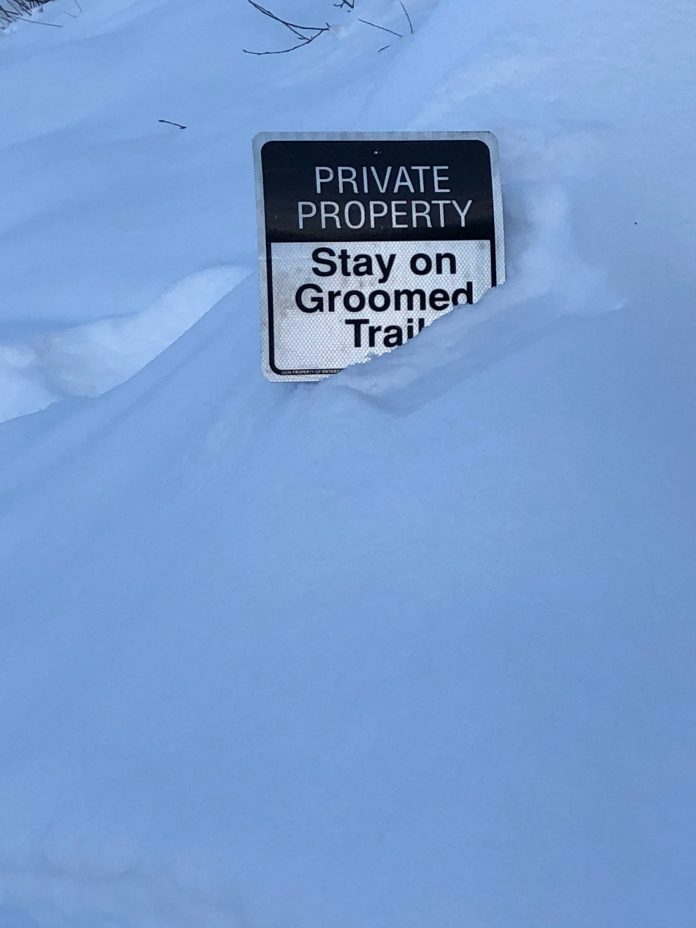 The Muskoka Sno-Bombers (MSB), who maintain and operate about 100 kilometers of snowmobile trail around Bracebridge, are pleading with area riders to stay on the trail.
While trespassing has always been an issue, the Club says this year is the worst they have seen. The integrity of the snowmobile trail network in Muskoka relies on private landowners. MSB president Kevin Alexander has been working with several land owners over the last two weeks developing a plan to curb the problem. In certain circumstances, riders have left OFSC trail and traversed private land to end up in the land owner's back yard. In others, riders blatantly disregard the No Trespassing – Stay on Trail signage that was recently installed. Often, riders unknowingly cause damage to gardens, septic systems, and lawns beneath the snow.
The MSB recognizes that backcountry riding can be enjoyable. To do so, riders need to have express written permission from the private land owner. Almost all of the fields and forest in and around Bracebridge are privately owned.
MSB will be increasing signage, installing snow fence, and working with the local OPP detachment to increase patrols in problematic areas. Further abuse of the trail network will result in revoked land owner permission, likely causing catastrophic trail closures to the network that cannot be re-routed.
Unlawfully removing trail signs can create some very dangerous situations, if you have knowledge of anyone removing OFSC trail signs please contact the OPP at
1-888-310-1122
or Crime Stoppers at 1-800-222-TIPS (8477).