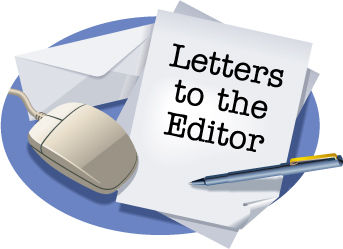 Dear Editor:
CUPW, The Canadian Union of Postal workers issued a 72 hour strike notice which takes affect Sunday at midnight. At this time, rotating strikes can be anticipated throughout the provinces and territories. Many people will say the strike isn't relevant to them, that physical mail delivery is no longer a necessity. But, with on-line shopping exploding exponentially and dependence for product parcel delivery on the increase, I disagree.
I have considered the positions of both Canada Post and CUPW a lot over the past months. To be clear, I am not a pro-union person – wasn't even when I worked for the federal government eons ago.  And, my home-based holiday cracker business which depends on postal delivery to every corner of Canada and cross-border is going to be hurt significantly if a prolonged strike – or lockout – occurs. And I don't even entirely disagree with Canada Post – at least in regard to the issue of flex hours and evening / weekend delivery – daytime deliveries don't work anymore for many people.
But there are times we need to stand in solidarity with people, regardless of the consequences to ourselves, when we know they are fighting steadfastly for some very basic worker rights. Equal pay for equal work is one of them. Wages for rural carriers are below that of inside workers. How can this continue? And, they have no minimum guaranteed work hours per day or week or month. And, unlike other Canada Post employees, rural carriers are not given standard issue corporate uniforms and use their own and not corporation-owned and identified vehicles.
There are other issues on the table of course … pensions being a main item. But the one I find interesting is that the CUPW is suggesting ways to compensate for the diminishing volume of letter delivery by introducing new (and old) purposes for Canada Post – postal banking (some postal services around the world have successfully expanded into banking and made up lost revenues as mail delivery declines), letter carrier services to the elderly, developing charging stations at Canada Post outlets for electric car use,  increased 7-day parcel delivery and direct mail. In the past, Post offices have responded successfully to the changing times. Christmas cards, after all, first originated in England by Sir Henry Cole in 1843, were introduced primarily as a result of looking for new ways for people to make use of the 'Public Record Office' of the times – now called the Post Office.
I hope Bracebridge residents and businesses will support our local postal workers in the coming weeks, finding out what the issues really are, exercising patience, understanding and solidarity. The gains that unions make will trickle down to all workers in the years ahead. Unfortunately, the same can be said of worker losses.
So, I want to say here publicly – I offer my support in solidarity with the men and women at our Bracebridge Post Office, and, in particular our rural mail carriers.  Bonne Chance!
Gillian McCrostie
Bracebridge, ON