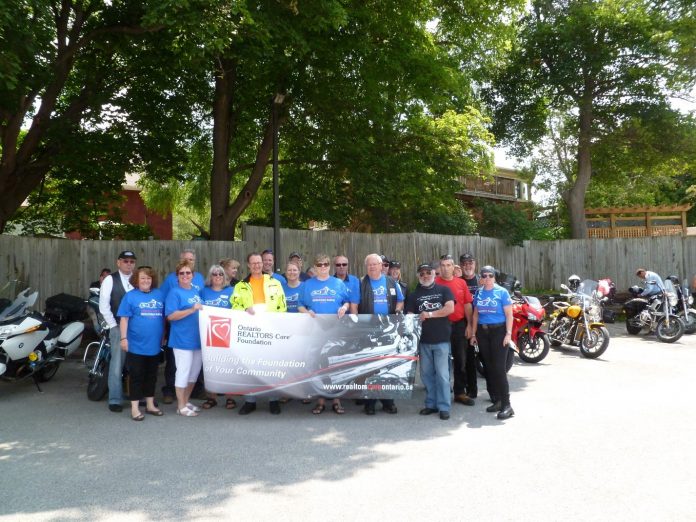 The Lakelands Association of REALTORS is set to donate $17,000 to shelter-based charities across Muskoka, Haliburton, and Orillia. The Association is accepting grant applications until Friday, September 1, 2017. To raise awareness and ensure each year different organizations benefit, this year The Lakelands is reaching out to the community to spread the word. Local Realtors work to improve quality of life and to build strong, sustainable communities through a variety of initiatives.
"The contributions by The Lakelands members through the Ontario REALTORS Care Foundation (ORCF) boost the ability for the organization to support residents," said The Lakelands Association of REALTORS, President, Mike Stahls. "Local Realtors have a deep pride for their community, and The Lakelands members are committed to our mission of being an integral part of the communities we live in."
The Lakelands members do much more than trade in real estate. Each member makes monthly donations to ORCF, which are then divided across the jurisdiction to assist local shelter-based charities. The contributions are very important to the communities we live in. Many of our local brokerages give to and support causes in their own specific communities on top of these monthly contributions.
2016 Grant Recipients:
Burk's Falls & District Food Bank: provides food and resources for those in need. Covers 7 districts.
Table Soup Kitchen (Huntsville): provides hot meals & resources. Also operates a men's shelter.
Muskoka Interval House (Bracebridge): provides shelter and resources for women & children.
The Lighthouse (Orillia): meals and drop in services.  Also provides shelter for men.
Places for People (Haliburton): renovates homes to provide affordable housing to qualified applicants.
Cottage Dreams (Haliburton): provides rental cottages for families to enjoy following cancer treatment.
2015 Grant Recipient, The Heat Bank Haliburton (Haliburton): provides households with wood, fuel, or hydro emergencies to keep the heat on.
For further details about the Grant Application: https://thelakelands.ca/wp-content/uploads/2017/05/FDN-Grant-application-2017.pdf
Photo credit: The Lakelands Association of REALTORS, Ontario REALTORS Care Foundation. 2015 Realtors Riding.