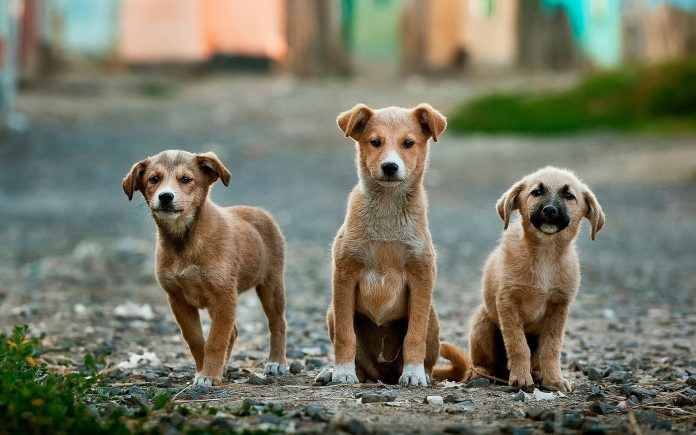 Over a hundred dogs in Ontario are known or suspected to be positive for canine brucellosis following the discovery of the infection at Ontario puppy mills in March, according to an update issued by Professor Scott Weese, who specializes in bacterial infections in animals and humans at the University of Guelph.
Weese's team detected Brucella canis in a group of dogs imported from South Korea earlier this year, but more recently in March, Brucella canis was identified among commercial breeding dogs in Ontario. The team now has over 100 known or suspected positive dogs and Weese said that because they haven't tested all or even most commercial breeding dogs in the province, it's reasonable to assume that the actual number of affected dogs is much higher. Confirming the diagnosis can be difficult due to the possibility of false positives and other complications with testing the bacterium. However, all breeding dogs should be tested for Brucella at least once a year, he said. The infection is especially concerning because it can be transmitted to people, but it is rarely diagnosed in humans. The reason could be because it's a rare disease or because it's an under-diagnosed disease, Weese said, but it's probably a combination of both.
"As we've worked through the Ontario situation, my impression has been the overall risk to people is probably still quite low (dogs may be another story)," Weese wrote in the update. "Otherwise, we should have seen a reasonable number of sick people in Ontario. The lingering concern is whether there are infected but as of yet undiagnosed people in the province."
The biggest concern is for children and individuals with weakened immune systems, but it can affect others. A woman from British Columbia was recently diagnosed with brucellosis after having symptoms including fever, headaches and weight loss for two months. Experts believe she contracted the infection from a pregnant dog while transporting it from Mexico as part of her regular work moving rescue dogs from the U.S. and Mexico. The dog tested positive for Brucella canis after spontaneously aborting two stillborn puppies and contact with aborted fetuses, fluids and other tissues would be high-risk for transmission of the infection to the woman.
Weese said that members of the public should not panic about Brucella due to the rarity of human infections, but they should be aware of it, adding that it makes sense to exercise caution since it can be a nasty infection. Dog owners should also make sure their physicians know that they have dogs, as is the case for any pet, and physicians should be aware of the zoonotic potential of Brucella canis. For the average dog owner, the risk for their furry friends is probably low as well, Weese said.
"Risks are highest with breeding dogs. Neutered or spayed dogs pose a lower risk," he said. "The main concern is from imported dogs and dogs that have been obtained from Ontario commercial breeders. If the source of the puppy is unknown (e.g. pet store) or it's from a kennel that doesn't test for Brucella, it's reasonable to have a new puppy tested."
Dogs recently purchased from an internet source, pet store or anywhere else that lacks clear information about the background of the dog could be impacted by Brucella, Weese said, and those importing dogs or adopting an imported dog should consider testing for Brucella, especially if the animal came from Asia, Mexico or eastern Europe.
For more information about the infection, read the OAHN factsheet on Brucella canis for veterinarians and visit the Worms & Germs blog archives. For our previous coverage from March, read the article below.
Dog Rescue Issues Warning About Canine Brucellosis In Ontario