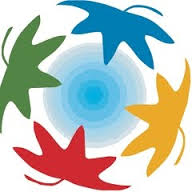 Muskoka Algonquin Healthcare (MAHC) is committed to a safe environment that protects patients and visitors, and fosters care spaces that maintain privacy and dignity to the best of our ability within the confines of our existing facilities.
With the incredible support of the Huntsville Hospital Foundation and South Muskoka Hospital Foundation and generous donor support that recognizes the importance of safety, MAHC has begun renovating the Emergency Departments in Huntsville and Bracebridge to create two purpose-built secure rooms that protect patients at high risk of violence and/or harm to themselves or others. These two secure rooms will be built within the existing departments at each site over the next several months and will include dedicated washrooms and a secure, common viewing area.
"The most acutely ill people come to the Emergency Department but these departments also tend to be chaotic by nature," says Emergency Medical Director Dr. John Simpson. "It is important that we have spaces that meet our patients' different needs and also support and help facilitate compassionate care whether for trauma, fractures, infectious diseases, or anyone experiencing a crisis that could be at a high risk of violence or harm to themselves or others."
The need for these renovations has been informed by a specific working group that has investigated various ways to improve safety with respect to violence and aggression, explains Esther Millar, Chief Nursing Executive & Clinical Services. MAHC has involved people with lived experience, local first responders and other community partners in designing and also in preparing for these significant projects.
Unfortunately, during the renovation work both Emergency Departments will be more congested with reduced capacity, causing wait times to potentially be longer.
"There is never a convenient time to make noisy building alterations", says Millar. "Once complete in May, the new purpose-built secure rooms will enhance the safety of everyone at MAHC, our patients, staff and physicians, and visitors or family members supporting emergency patients. Patients especially will be afforded spaces that better support de-escalation and more positive emotional well-being."
"Over the next few months, if your visit is not of an urgent nature, we do suggest you try to see your family doctor or nurse practitioner," says Dr. Simpson. "We will try to do our best to minimize the impact on patients wherever possible and we appreciate your patience and understanding during the work."
CEO Natalie Bubela reminds our communities that these projects are an example of the necessary significant capital investments required to adapt MAHC's sites to support the kind of care our patients require today.