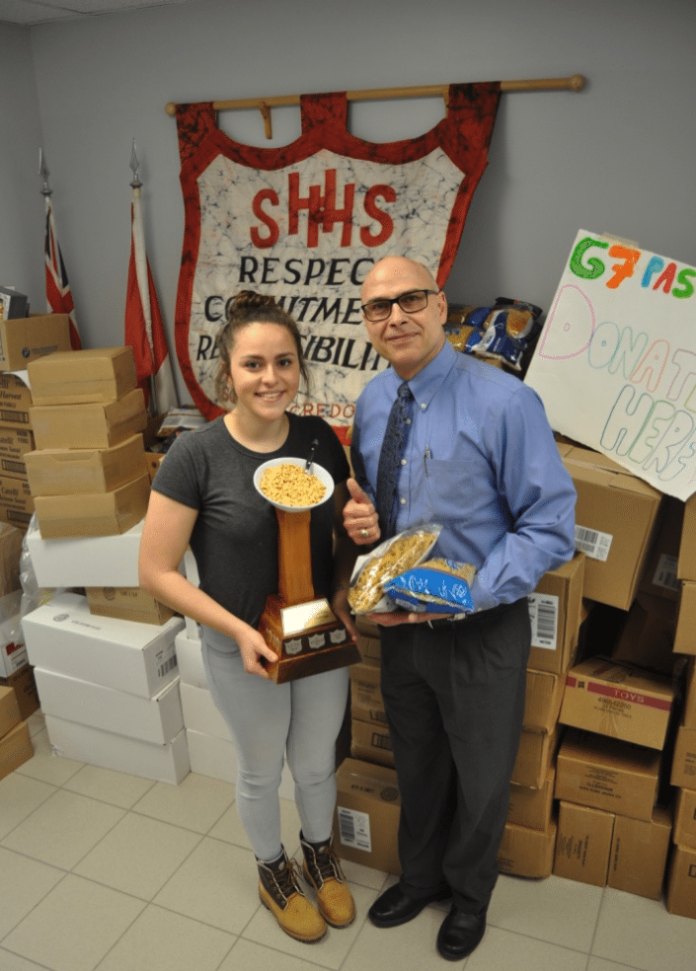 Haliburton Highlands Secondary School won the 15th Annual Pasta challenge by contributing 2,140 boxes of pasta over two weeks in February, with a total of 4.86 boxes of pasta per student. This is the second year in a row that Haliburton Highlands Secondary School has won.
The challenge pitted seven TLDSB secondary schools against each other to see which could collect the most boxed pasta in two weeks for their local food bank. Results are adjusted to account for school population, which allows for a fair comparison between larger and smaller schools.
Overall, the seven schools amassed an impressive 6,999 boxes of pasta, which will be distributed on a fair share basis to local food banks, allowing them to spend their limited cash on other items needed by the families they serve.
Source and Photo Credit: Trillium Lakelands District School Board