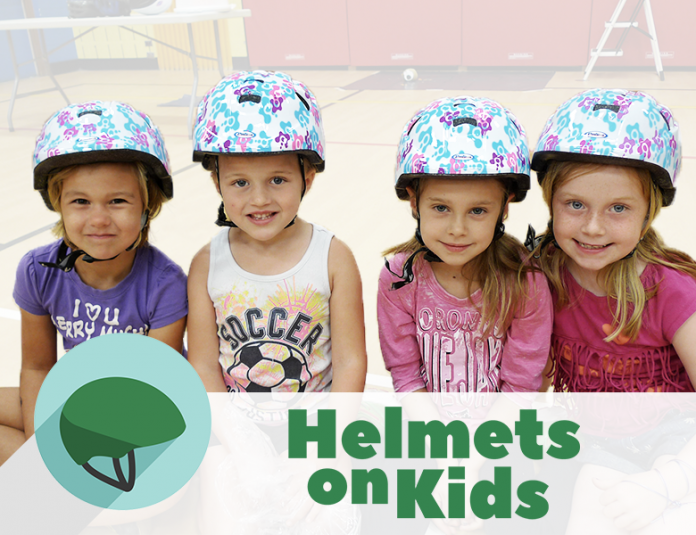 Helmets on Kids is a community partnership started by the Ontario Trial Lawyers Association in 2002 that strives to put a helmet on the head of every child who needs one and provide education and awareness about bicycle helmet safety.  Since its launch, this initiative has distributed more than 30,000 helmets to students in Ontario.
Cycling related injuries in children and young people account for 60% of hospitalizations in this age group, according to the Canadian Institute for Health Information.  Wearing a bicycle helmet can reduce the risk of brain injury up to 88%.
The Simcoe Muskoka Catholic District School Board has partnered with a variety of community organizations in Simcoe County to provide helmets to children again this year. One in ten Grade 3 students in all of our schools will receive a free bike helmet, for a total of 150 bike helmets for students within the SMCDSB, donated by Rastin & Associates Trial Lawyers.
To learn more about the campaign, visit the Ontario Trial Lawyers Association Helmets on Kids.