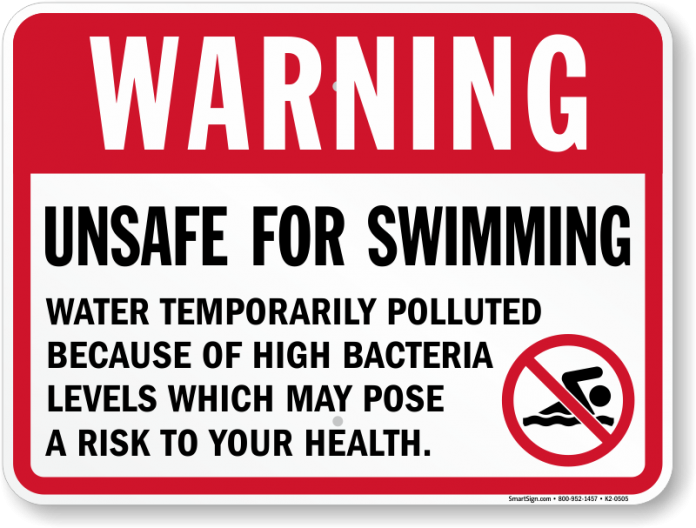 Effective Friday July 22,  a swim advisory notice has been placed on Hanna Beach in Port Carling.
Beach water quality monitoring begins in June and continues to the Labour Day weekend. The Health Unit regularly samples designated public beaches for bacteria. However, due to the delay in receiving lab results, beach goers cannot rely on only lab results to know if it is safe to swim. Learn how to make an informed decision about beach water qualitybefore swimming.
A swimming advisory is a warning to swimmers but it is not a beach closure. During a swimming advisory, a beach is posted with warning signs when the water contains levels of bacteria that indicate there may be an increased risk of developing minor skin, eye, ear, nose and throat infections and stomach disorders. If you choose to swim during a swimming advisory it may be prudent to avoid ducking your head or swallowing the water.
A beach closure is issued when a catastrophic event occurs or an immediate risk to health is present. Sewage spills or toxic chemical releases are examples. Beach closures are rare.
During the beach season active advisories and closures will be posted in a table below. When the table is visible, follow these tips for using the table:
For a history of beach postings click the "expand table" button
To go back to the current advisories/closures list click "collapse table" button
To sort the table alphabetically by municipality, click on the word "Municipality" at the top of the column (the same can be done for the Beach column)