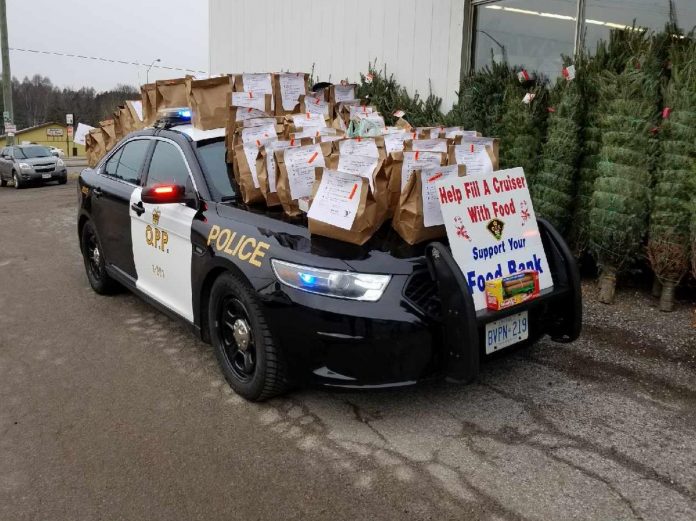 On December 2, 2017 between 10:30 a.m. and 3:30 p.m. Haliburton Highlands OPP held its annual "Fill-A-Cruiser" event at grocery stores in Haliburton and Minden.
The outcome was a complete success, as a total of 557 bags of food, as well as cash donations totaling $829.05, were collected and donated to local food banks.
Members from the Haliburton Highlands OPP wish to thank the store owners, staff and the community for the successful "Fill-A-Cruiser" event.
Just a reminder that on December 9, 2017 the Haliburton Highlands OPP and Auxiliary officers will be in Wilberforce at the Foodland from 11:00 a.m. until 3:00 p.m for the "Fill-A-Cruiser" event. We hope to see you there!
Photo Credit: OPP Central via Twitter