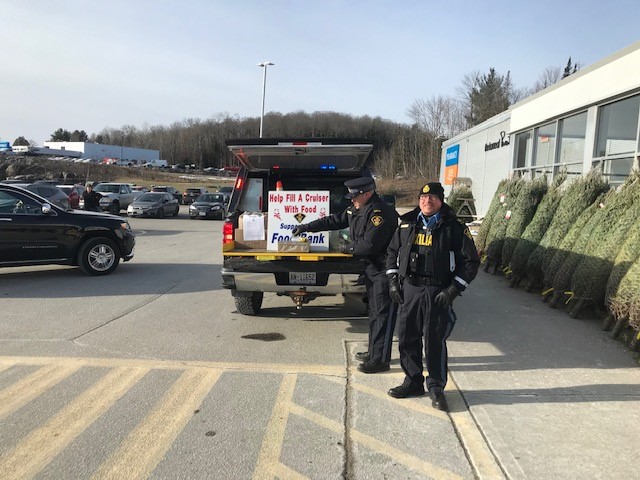 On Saturday, November 30, 2019 the Haliburton Highlands OPP held two "Fill a Cruiser" food drives. One in Haliburton and one in Minden.
The results were outstanding. 869 food bags were donated along with $952 in cash. All donations were taken to the local food banks.
The OPP want to thank all those who were able to participate.