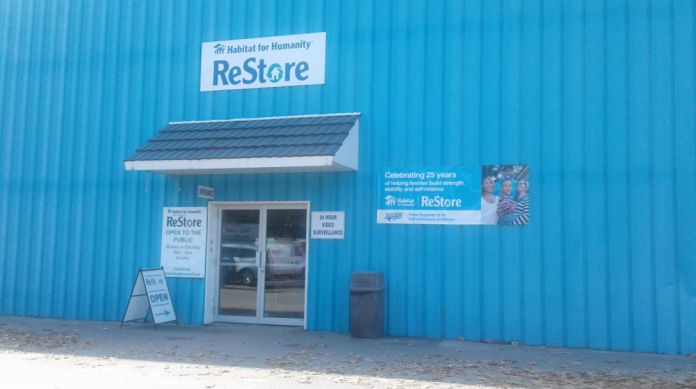 Habitat for Humanity's Bracebridge distribution centre is full of beautiful, custom, mahogany windows ready to be sold after an exquisite acquisition from Ross Windows & Doors in Parry Sound.
This Thursday and Friday (August 10-11, 2017) the homebuilding charity will host a fundraiser at the ReStore (1964 Muskoka Beach Road) open to the public. It will be the first time members of the public will be able to purchase the custom windows. People are invited to the drop by the donation drop-off area of the ReStore between 9 a.m. to 5 p.m. to view, measure and purchase.
"It's an amazing show of support from great local businesses," said Habitat's Director of Development and Communications Britta Gerwin. "It's one of the largest material donations we have ever received as an affiliate. The money these windows represent will directly benefit local families looking for affordable homeownership."
The over 40 high-quality mahogany and vinyl windows would be perfect for a custom build, summer project, or homeowner planning a retrofit. Because the windows were donated to Habitat, the not-forprofit homebuilder is making a priority of a quick-sale so they can help local families immediately.
All proceeds from the window-sale fundraiser will go directly toward Habitat building projects in Muskoka. Habitat for Humanity has building lots in Huntsville and Bracebridge they're currently fundraising to build on.
If you would like to join the upcoming Bracebridge build as a sponsor, partner, or volunteer contact Habitat's Director of Director of Development Britta Gerwin at (705) 646-0106 ext. 205 or email bgerwin@habitatgatewaynorth.com.
Photo Credit: William Martin via Google