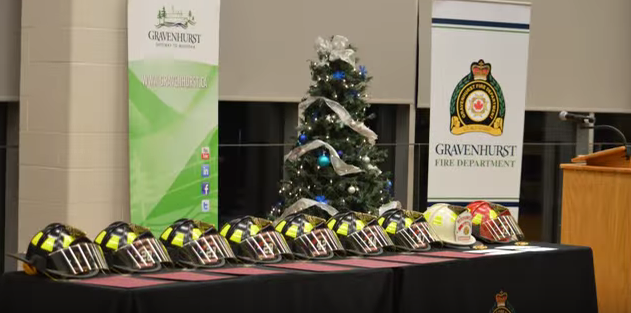 The Gravenhurst Fire Department Annual Graduation & Recognition Evening was held Thursday December 1, at the Terry Fox Auditorium, Gravenhurst Centennial Centre.
2016 Recruits are: Lindsay Neelands, Hunter Chmilnitzky, Liam Gleeson, Matt Styles, Isaiah Tryon, Tyler Thomas, Jesse Ward.
Award Recipients: Jeremy Brackley, Bill Brazeau, Ryan Brazeau, Steve Bylow, Todd Clapp, Dan Dela Cruz, Lane Duern, Rob King, Jackie McFarland, Diane Rubinato and Ross Walser.
CONGRATULATIONS TO ALL!