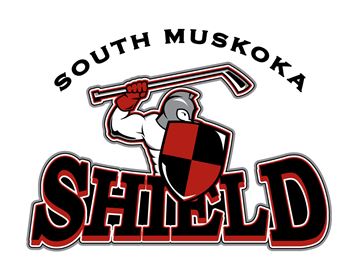 The Gravenhurst Fire Department and South Muskoka Shield are once again teaming up for Fire Safety Night at the Graeme Murray Arena in Gravenhurst, on Friday, October 14th .  Game time is 8:00 p.m. with firefighters mingling with fans from 7:30 until 9:30 p.m.
"The South Muskoka Shield is helping the Gravenhurst Fire Department to spread fire prevention week messages throughout the community," said Robert King, fire prevention officer. "Not only will fans get to watch the South Muskoka Shield play one of their arch rivals, the Almaguin Spartans, but they can meet and talk with Gravenhurst fire fighters too."
Fire Prevention Week has been recognized in North American since 1922, and is observed as a way of keeping the public informed and educated on the importance of fire prevention. The week commemorates the "Great Chicago Fire", the tragic 1871 conflagration that killed more than 250 people, left 100,000 homeless, destroyed more than 17,400 structures and burned more than 2,000 acres. The fire began on October 8, but continued into October 9th, 1871, when it caused most of its damage.
This year's Fire Prevention Week theme is 'Don't Wait, Check the Date, Replace Smoke Alarms Every Ten Years'.  "We're finding that a lot of people are unaware that smoke alarms have a life span," said King. 
"We want to get that message out to help keep our community safe. Only working smoke alarms can protect families in their homes," said King.
Fire fighters will be on hand to meet with South Muskoka Shield fans to talk about smoke and carbon monoxide alarms, home fire escape planning and fire prevention in general. "We're also happy that the Shield will be a part of our Fire Prevention Open House the following day, Saturday, October 15, from noon until 3:00 p.m.," said King.