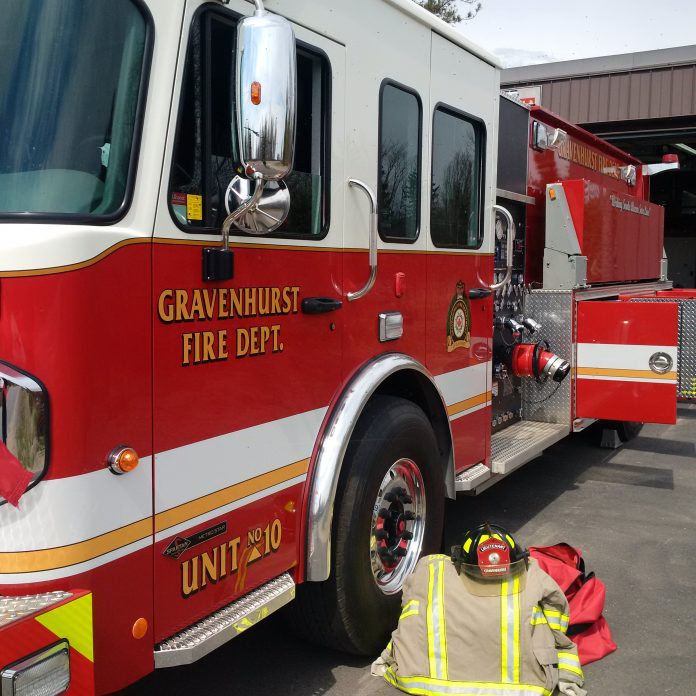 More information on this story we first brought you last night.
On Monday October 28, 2019 at around 10:00 p.m. Gravenhurst Fire Department crews from stations one and two were operating at a multi-unit dwelling on Bishop Street in Gravenhurst for reports of an electrical fire. There was a fire when crews arrived, but thanks to prompt reporting and response, the fire was contained to a small area around a wall outlet in one of the apartments. There is no damage estimate available at this time and there were no injuries reported.
More information will be provided as it becomes available.