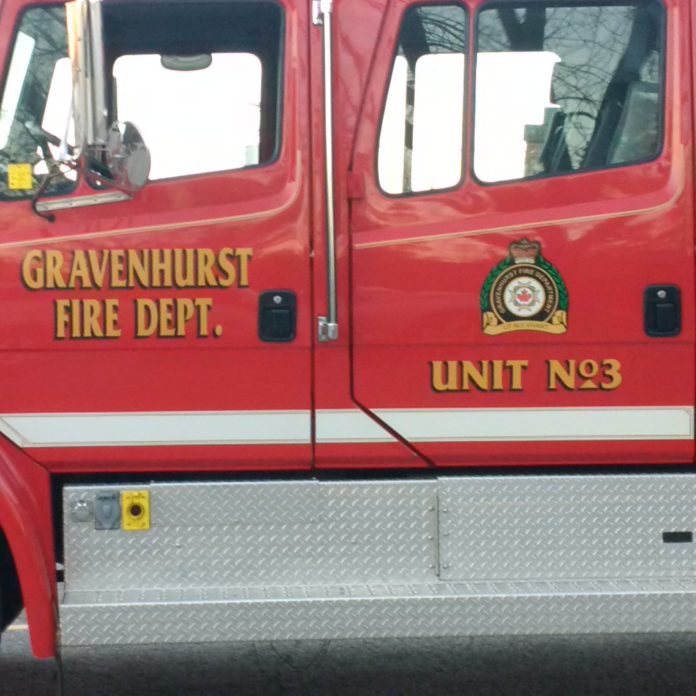 Who says you can't mix fire and ice? On Friday January 29th, the Gravenhurst Fire Department invites you to come out to the Graeme Murray Arena in Gravenhurst to take in some valuable fire education and support your South Muskoka Shield hockey club, at the first annual Fire Safety Night.
"We're happy to be partnered with the Shield to promote fire safety in our community," said Rob King, fire prevention officer. "We think that incorporating valuable fire safety education into an exciting Shield hockey game is a win-win situation for everyone and a fun way to reach out to the community," added King.
The puck drops at 8:00 pm as the Shield entertain the Haliburton Wolves. Make sure to get there early to meet members of the Gravenhurst Fire Department and enjoy some pre-game fun with Sparky the Safety Dog, who will take to the ice during warm up.
"We'll be set up in the Main street corridor of the arena and will be happy to talk with fans about smoke alarms, carbon monoxide alarms, home escape planning, and any other fire safety topic that may be a "burning" question in your mind! We're also always on the look-out for new members to join the fire department and happy to answer questions about the commitment involved and the application process," said King.
There will be giveaways and draws for prize packs including, 10 year smoke alarms, but you'll need a ticket to win! Admission is $10 for adults, $5.00 for students and seniors, and just a toonie for kids under 12 including the chance at a free chuck a puck.