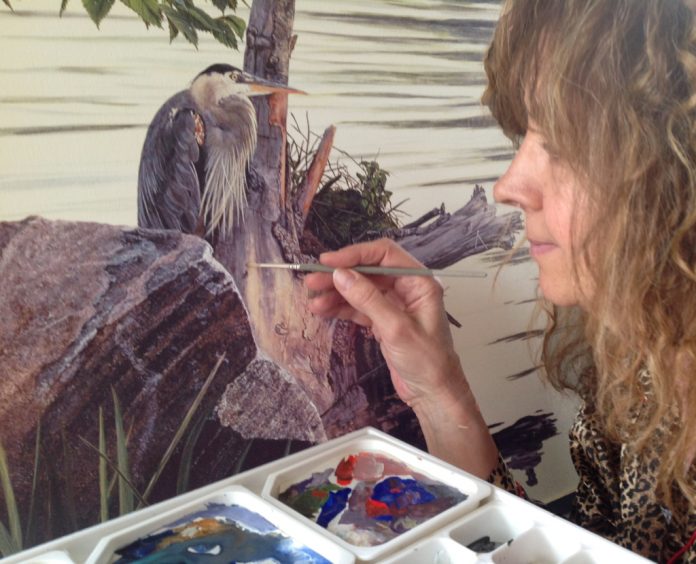 Thousands of visitors will descend on the Muskoka Wharf to shop the dock. The 26th Annual Veridian Dockside Festival of the Arts returns to Gravenhurst on August 18 to 20, 2017. The festival promises another year of excitement with unique artisan vendors, live music entertainment and kid friendly activities. Not to mention the return of the food and music lounge with craft beer from Sawdust City Brewery.
The artisans range from jewelers to painters, clothing to skin care, and much more. Vendors are selling some unique products, including protein bars made from cricket flour, steampunk jewelry, furniture crafted from salvaged wood, hand drawn maps of local areas and organic skin care products.
Along with this unique shopping experience, guests will be able to find something to eat from one of the on-site gourmet food vendors.
The artisans and vendors attending the festival are carefully selected by a jury which specializes in vendor selection, handcrafted artwork, arts and culture, ensuring that all selected vendors meet the specific criteria.
Attracting 5,000+ visitors and Muskoka residents of all ages to the Muskoka Wharf for over 25 years, guests are able to discover the talent of both local and countrywide artists. Additionally there will be a Kids Zone, full of kid friendly activities including arts and crafts, live reptiles and more.
The Veridian Dockside Festival of the Arts will run from 10:00am-6:00pm August 18 & 19, and will run from 10:00am-4:00pm on August 20. Admission is by donation.
For additional information regarding the festival please visit www.docksidefestival.com or follow on Facebook, @DocksideFestivaloftheArts and Instagram, @gravenhurstdocksidefestival.
Photo Credit: Gravenhurst Chamber of Commerce