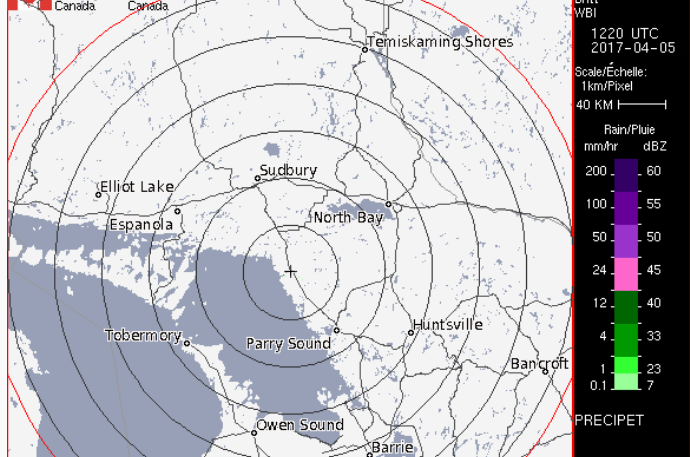 Special weather statement in effect for
Bracebridge – Gravenhurst
Huntsville – Baysville
Port Carling – Port Severn
Town of Parry Sound – Rosseau – Killbear Park
Low pressure from the American Midwest will track just south of the Great Lakes on Thursday. Periods of rain will spread across the region tonight and continue Thursday. Significant widespread rainfall amounts of 20 to 30 mm are likely by nightfall Thursday. Some areas may exceed 40 mm. Rainfall warnings may be required.
Colder air with brisk northerly winds is forecast Thursday night, changing the rain to a slushy accumulation of snow by Friday morning. The snow should wind down on Friday.
On the bright side, a dramatic change to spring-like warmth is likely beginning on the weekend.