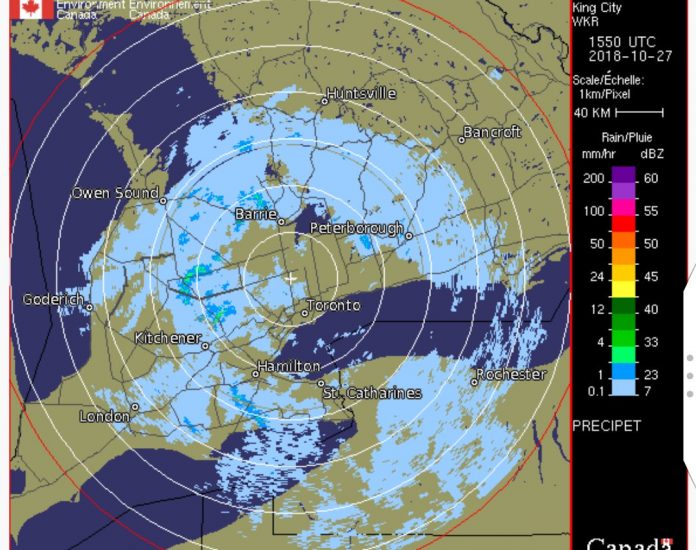 Special weather statement in effect for:
Bracebridge – Gravenhurst
Huntsville – Baysville
The first accumulating snowfall event of the season is expected this afternoon into Sunday morning.
A low pressure system tracking just south of the Great Lakes will come close enough to Eastern and Central Ontario to bring measurable snow to the region beginning later today into Sunday. Most areas will receive 2 to 5 cm of snow, with amounts of 5 to 10 cm possible over higher ground in a few localities.
The precipitation will ease off slowly Sunday as the low pressure area moves away.
Motorists should be prepared for the first winter driving conditions of the season. Untreated roads may become covered in snow and slush, and become slippery as a result.
Please continue to monitor alerts and forecasts issued by Environment Canada. To report severe weather, send an email to ONstorm@canada.ca or tweet reports using #ONStorm.