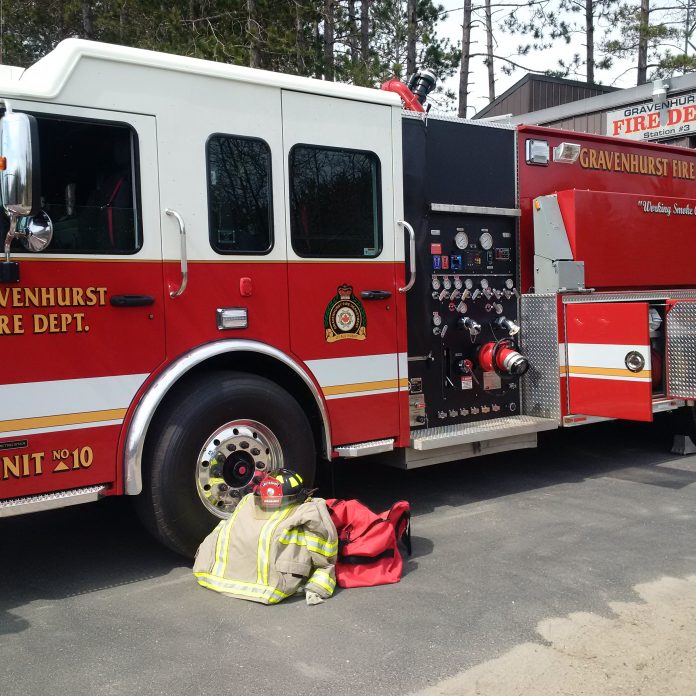 That small fire in your backyard to burn up some yard waste and branches may cost you a lot more than you think according to Town officials, especially if you're not following local by-law regulations or the fire (spreads/gets out of control) and the Fire Department is required to attend.
"Several years ago, the Town implemented a cost recovery process for situations where our firefighters have to respond to incidents that occur when people choose to ignore local burning by-laws, and these costs can be quite high," says Fire Chief Larry Brassard. "So far this year alone, we've sent bills of between $500 and $2500 to three different property owners because they weren't following the Town's restrictions on open air burning," he added. A prolonged fire extinguishment effort could easily be much more costly if the fire spreads to fields or forested areas as these incidents are invoiced by the hour and according to how many fire vehicles respond. "It's important to understand that we do not invoice for your average car fire or kitchen fire, these are services we all pay taxes for, but when people cause fires when they've chosen to disregard local laws, this is when the cost recovery process is initiated."
These fees for service are separate from charges that property owners could face under the by-law itself.  "People who contravene the by-law are subject to a $250.00 ticket in many cases," says Dustin Gronc, manager of by-law enforcement for Gravenhurst. By-law officials will respond to investigate complaints regarding the by-law, but when a fire gets out of control and an emergency occurs, the fire department will respond to extinguish the fire. A common complaint is daytime burning which is prohibited in Gravenhurst under the local by-law.
The costs for a fire response are based on an hourly rate of approximately $460 an hour per truck plus the wages of attending firefighters, so it doesn't take very long for the costs of a three or four truck response to build up. Brassard also points out that property owners are billed, not necessarily the occupants, so persons that rent out their cottages for example need to be diligent about making sure tenants know the law and what is permitted and not permitted as well.
"We live in one of the most beautiful parts of Canada and with that comes a responsibility to follow the laws that municipalities have put in place for the protection of all. Those who make the conscious choice not to follow those laws are taking a risk or chance, a chance that mother nature won't carry an ember too far, or that they won't get caught – it's not a risk we recommend people take," said the Chief.
For more information on the burning control by-law, please contact Dustin Gronc, Manager of By-Law Enforcement at 705-687-3412 Ext.266 or Fire Chief Larry Brassard at 705-687- 3414.