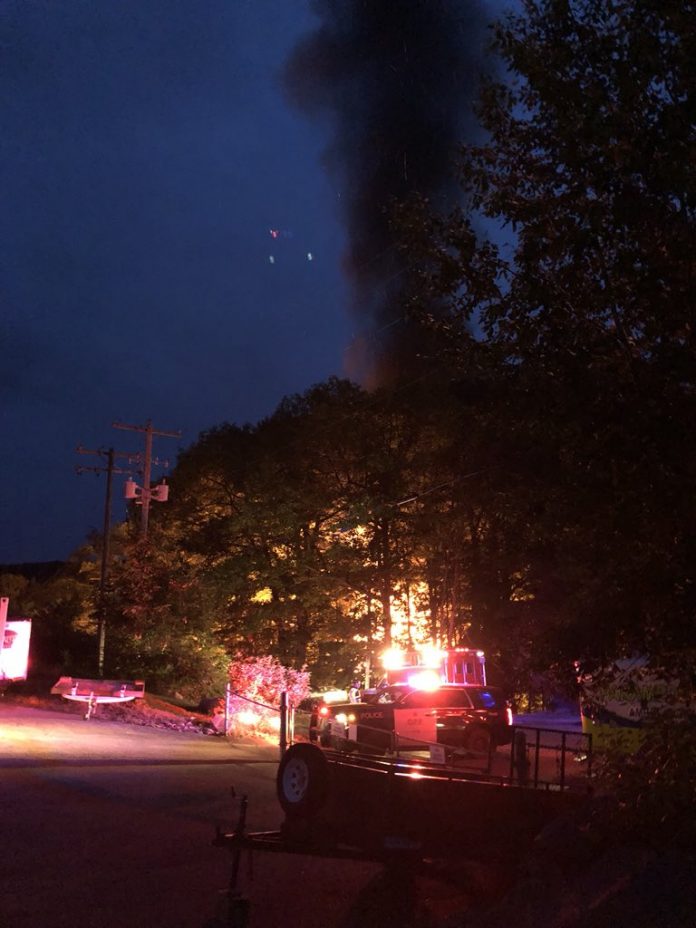 The Muskoka Lakes Fire Department was called (Thurs 9:30 pm) to a structure fire at 2a West Street. Station 6, Port Carling and Station 1, Foot's Bay/Glen Orchard were called to battle the inferno. On arrival the roof was fully involved. Fire crews made entry to conduct a search for any people inside. Fortunately, nobody was found. OPP conducted witness statements and found all residents were accounted for. Muskoka Paramedic Services were on standby at the scene. Currently the fire is under control (11 pm) and hot spots are being extinguished. The estimated loss is $250,000.
Multiple reports say the structure was the staff house of about 20 Turtle Jacks members. A reader says a barbecue fell over, causing the grass to catch fire which led to the house fire.
Gina Wilson said Thankful everyone is ok My daughter is there and called me to say everyone was ok.
This does not help the summer economy in Muskoka with staff and summer housing already a challenge.
A Go Fund Me has been set up for staff who lost everything
https://l.facebook.com/l.php?u=https%3A%2F%2Fwww.gofundme.com%2Fmansion-resident-recovery&h=AT0up7XpLw0mKWa02nPXtEv1T9kognB7rFWNHgCYdiNe1PXRpjvxpAH97W1vv0ZU6na0QZpGV9yW7OrV5j5y1eAwlg8pV3jKvfo9DOFJSiIFheNgd0Ed_OqX3ZZOoypK