A small float plane that crashed near Huntsville early this week was pulled out of the water at a nearby boat launch yesterday.
On Monday, August 13, 2018, Muskoka411.com reported a small plane crash in Peninsula Lake off the shore near the intersection of Highway 60 and Limberlost Road in Lake of Bays Township. A person on the plane tells Muskoka411 both people on board were reported to be fine, with no more than some minor injuries. Residents of the lake were taken aback by the commotion as a result of the plane crashing and the arrival of emergency crews. The plane remained in the water overnight.
On Tuesday, August 14, 2018, the aircraft was lifted from the lake at the boat launch between nearby Tally-Ho Inn and Colonial Bay Cottages.
The story continues to develop.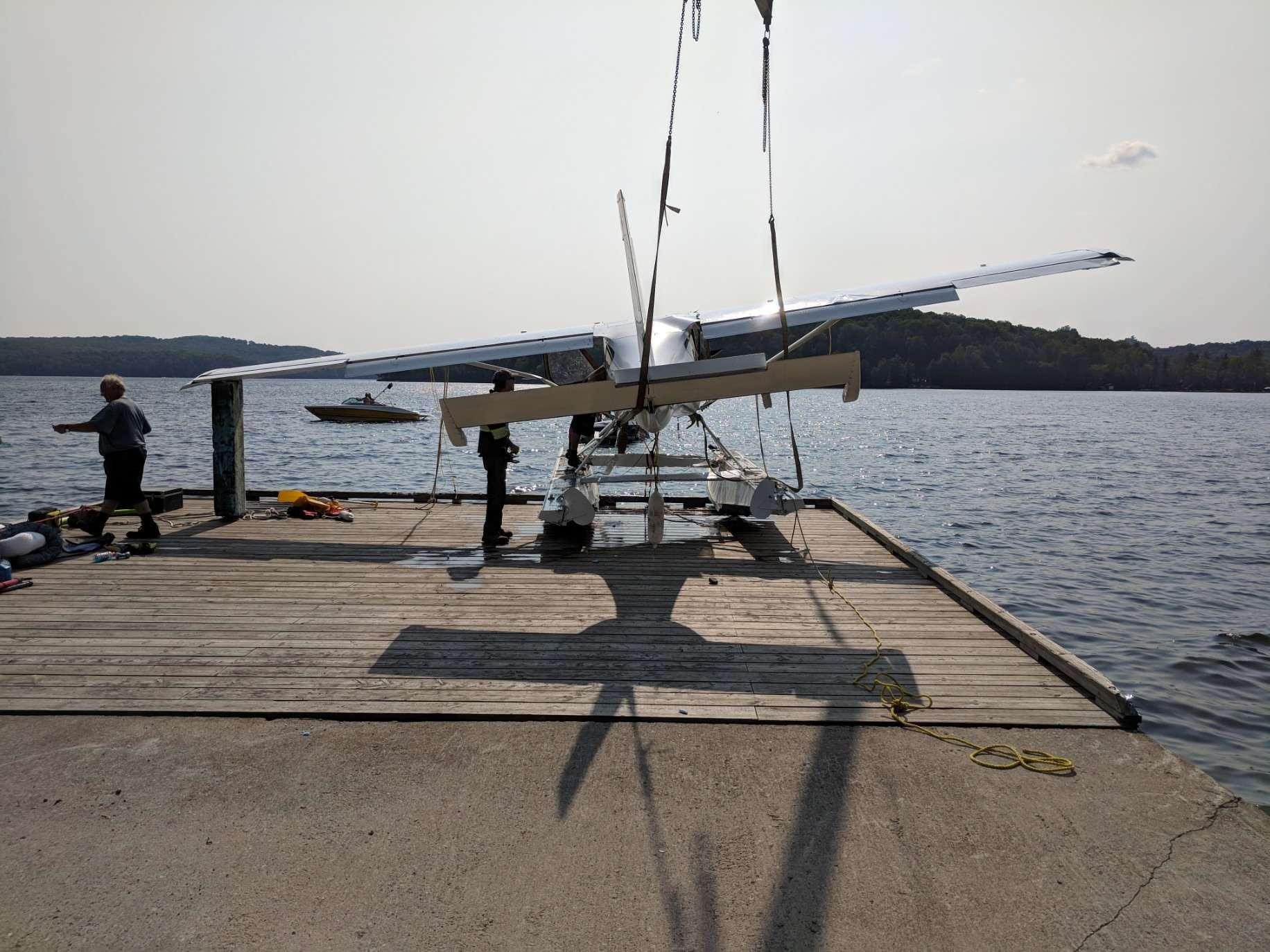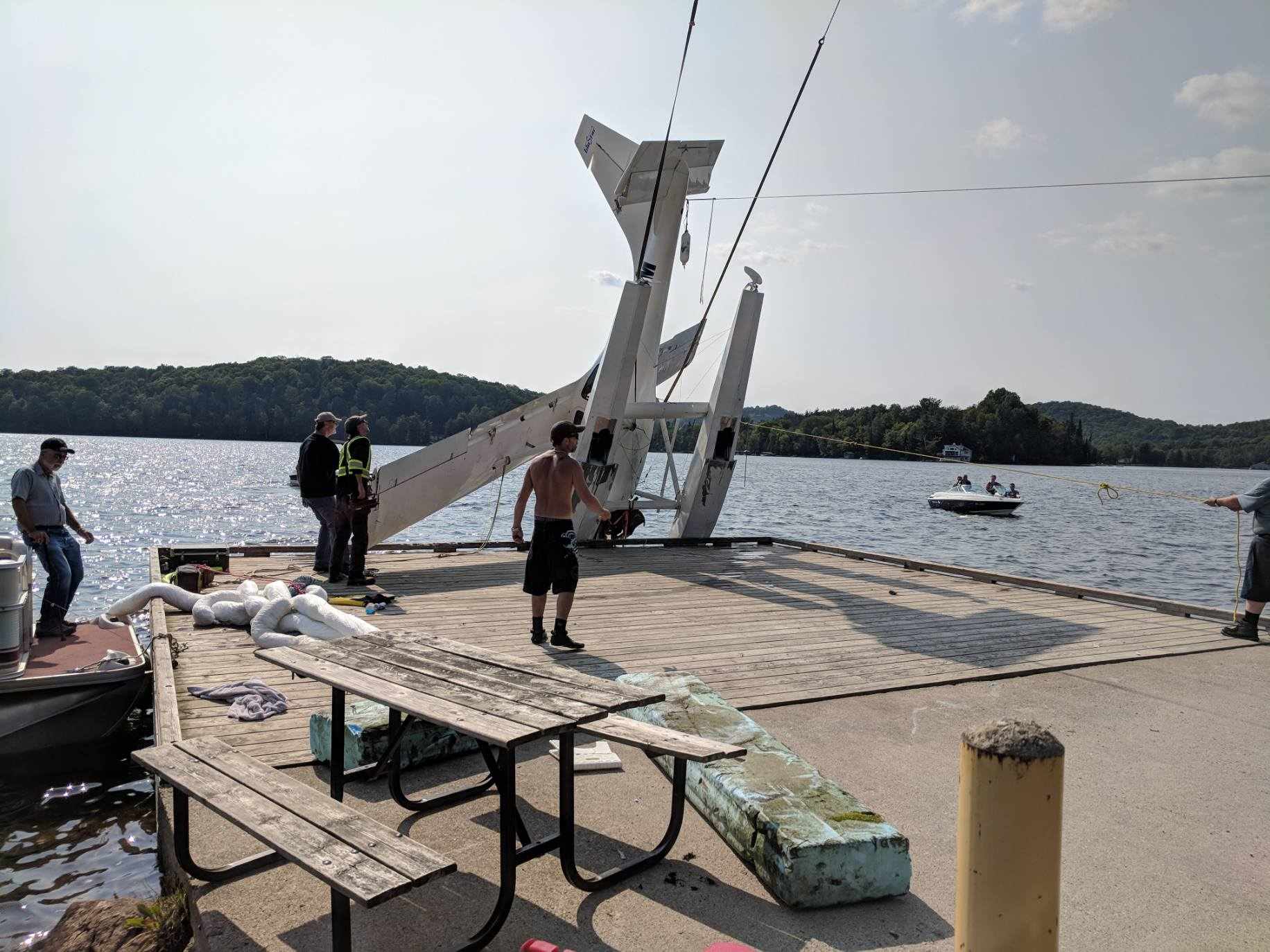 Click below to read the original story, as first reported by Muskoka411.com.