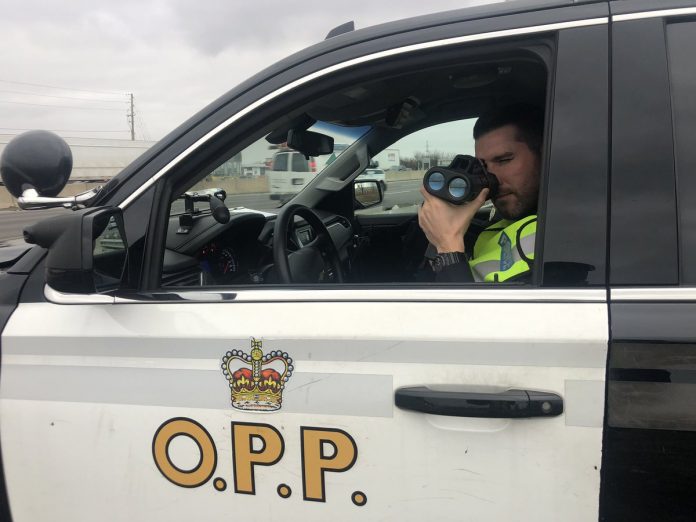 A Southern Georgian Bay OPP officer was on traffic patrol just before 9 a.m. on August 21, 2019 along Highway 93 and found a vehicle travelling at a high rate of speed. The officer was able to safety stop the southbound vehicle after obtaining a clock of 185 km/hr in an 80 km/hr zone.
Charged is 23-year-old Zachary Hoy of Midland with the following driving offences:
Race a motor vehicle – Excessive Speed
Speeding 50+ Km/h over posted limit
His vehicle was towed and impounded for seven days along with his driver's licence that has been suspended for seven days. The accused has an upcoming court date.