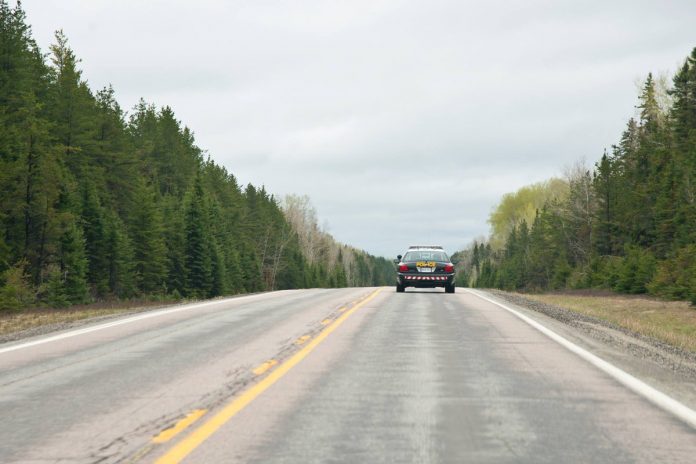 Just after 2 p.m. on Sunday, July 30, 2017, a tractor trailer was involved in a single-vehicle collision on Hwy 11, just south of Hwy 124.
Almaguin Highlands OPP, along with the South River Machar Fire Department and the Parry Sound EMS attended the scene and found the trailer rolled over, with debris strewn across the highway.
The driver, a 58-year-old man from Chesterville, ON, was subsequently charged with careless driving and failing to maintain a daily log. The driver was also issued a seven day license suspension for registering a warning on a roadside screening device. The driver was taken to hospital with minor injuries.