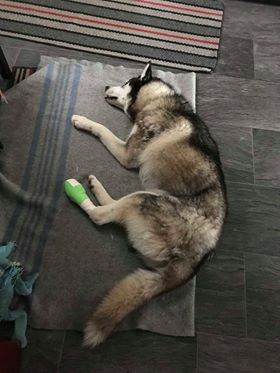 A resident is reporting that her dog has been cut after attending Gull Lake Beach in Gravenhurst last Saturday.
The incident has left the resident upset and having the dog put under to be stitched up. The dog is resting at home and continues to recover from a 4-6 inch cut.
Sharp objects have recently been found at beaches in Gravenhurst and Bracebridge. The beaches in Bracebridge have since re-opened after inspection and clean up.
The resident says she did not see any beach closure signs. It appeared staff on site was in the life guard shed cleaning it out and getting it ready for summer. The resident tells Muskoka411 there were four other dogs at the Beach with their owners.
Anyone with information regarding sharp objects at the beach is asked to reach out to Police or Crime Stoppers.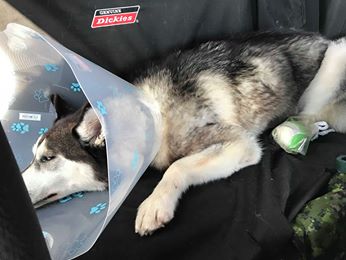 Previous Stories
Police Obtain Letter That Threatens Safety Of Bracebridge And Gravenhurst Beaches
Here Is The Latest As All Gravenhurst Beaches Will Remain Closed