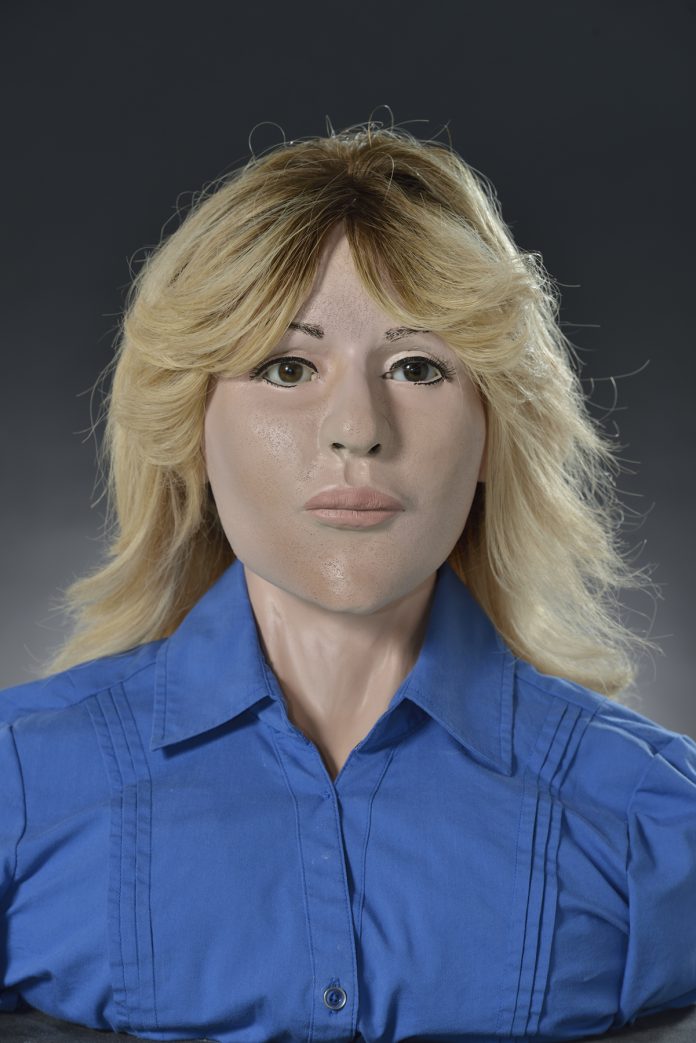 On May 3, 1975, a local farmer discovered the remains of a woman in the Nation River a short distance from the Highway 417 bridge and south of the Town of Casselman, Ontario. This deceased woman became known as the Nation River Lady and now, OPP investigators are re-introducing the case in an effort to identify who she is and seek any information to further this homicide investigation.
She is described as Caucasian, aged 25-50 years old, between 5'2″ and 5'8″ in height, average build at approximately 100 lbs with brown hair that was dyed a reddish blond.
Her body was wrapped with two pieces of green cloth, two towels – one depicting an Irish Toast and the second displaying multiple flowers. Additionally, a j-cloth, black coaxial cable and a curtain rod runner were with the body. Her hands and feet were bound with neckties; a blue tie with small Canada flag emblems known as "the Canadian tie," a blue striped silk tie and a red tie with yellow patterns.
The Nation River Lady was wearing a navy blue body suit which had a collar, buttons ¾ down the front, long sleeves and snaps that secured in the crotch area. Her toe nails and fingernails were manicured and painted with a pink polish, she had an appendix operation scar and wore partial upper and lower dentures.  A copy of her fingerprints and DNA profile are on file.
Under the direction of Detective Inspector Daniel Nadeau of the Criminal Investigation Branch, detectives from Russell County OPP and East Region Criminal Operations have been reviewing the evidence and exploring investigative options. OPP Forensic Artist/Reconstruction Analyst, Provincial Constable Duncan WAY has created a 3-D clay facial reconstruction of the Nation River Lady using advanced technology.
Ontario Provincial Police are seeking the public's assistance and ask that anyone with information that may help identity this woman or to find the person responsible for her homicide contact the OPP at 1-888-310-1122 or the Nation River Lady dedicated tipline at 613-591-2296.