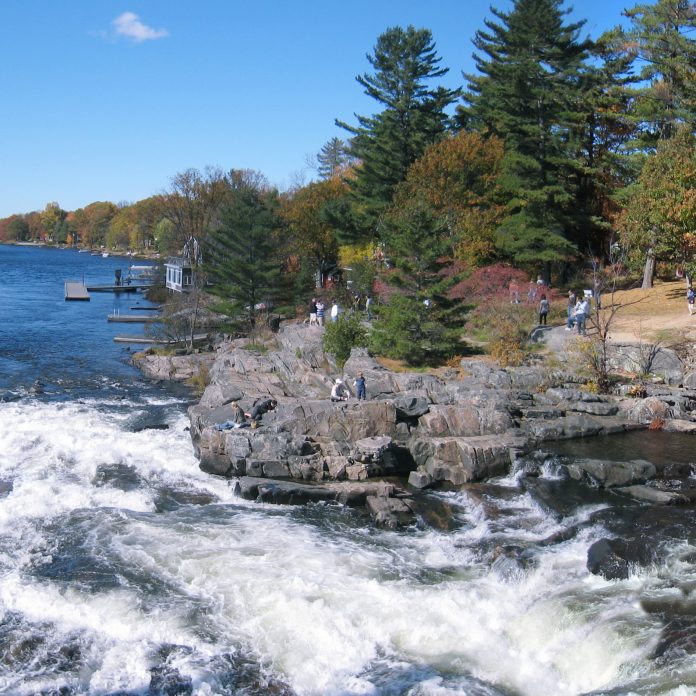 Letter to the Editor by Tim McDonald, A Balaphile And Veteran Muskoka Seasonal Resident
Mayor Furniss and his supporters (and the Ministry of Natural Resources and F.) will not admit the harm they are visiting on Muskoka by supporting the building of a hydro plant in Bala. Reminiscent of high-school dropouts who can't focus and fail to do their homework; they refuse to learn from what they see. They insist on missing the point. They rush to divert Bala's waterfall to generate cash for a developer and push up our hydro bills even more by adding to the existing glut of power given away to the U.S. Why? They have no reason; just a defeatist attitude or perhaps a personal agenda. They would rather switch than fight.
To compound their offence, they are now allowing access to some heritage "protected" Township of Muskoka Lakes (TML) land in Bala to facilitate the developer's degradation of the falls. They are collaborating in the intent to clear-cut township trees. And the Wahta Mohawks have still not been consulted by any level of government.
The previous TML council invested $300,000 over 10 years to protect Muskoka's (and Ontario's) only Heritage Canada-listed waterfalls, here (2012). This was a sound defensive investment in our future. Muskoka Lakes can well afford the outlay. The Township provided 37% of the District's total funding in 2013. Having the most lakefront property, it is the wealthiest township in the DMM. Muskoka Lakes just suffered a fire to a township building in March. Damage: $3 million. This number, and the G8 $50 million injected into Muskoka in 2010, puts the comparatively small $300,000 payment into perspective.
Despite saying that he would not choose to put a plant in Bala, Mayor Furniss is doing just that. He is working hand-in-glove with the Toronto developer. Why are councillors in other wards – with the single exception of District councillor Phil Harding – all ganging up on their Bala neighbours? The democratic tradition is to protect the rights of the minority, not pile on and bully them. The Muskoka Lakes Association, which represents 2400 Muskoka families, shares the viewpoint of the majority of Bala's residents. This highly- respected association has spoken out forcefully against construction of a plant in their town.
Don Furniss was recently a director of Lakeland Power. Developer Swift says Lakeland can expect annual revenue of $300,000 from running the Bala plant. Does the mayor want that job back? Is he effectively Lakeland's inside man? What drives him to collaborate with the developer? Furniss and his like-minded councillors are blinkered when shown the ever-growing size of the proposed plant. They don't notice the developer's bait and switch strategy or their shell-game tactics. They even ignore the plant height of at least 25 feet above Muskoka Road 169, as explained to them by the developer's architect. Proof of the mayor's refusal to see evidence is caught here on YouTube. He is caught tearing up the proof that the Working Committee chair has systematically destroyed all input from concerned citizens. What about accountability and transparency and listening to public input? Isn't this akin to wiping off emails from council computers? Mayor Furniss apparently prefers not to know the truth about this proposed plant.
As shown by the success of the Port Sydney community in fighting off a similar attack on their watercourse, TML has a chance of defeating a provincial initiative if it acts in solidarity with all its wards and its Wahta neighbours. Refusing use of its land to assist construction would seriously hamper the developer. Also, it could still win a ruling on its portage at the Supreme Court. This would trump the province. There is no excuse for not recognizing the obvious value of these falls by continuing the fight to keep them for future generations. And no excuse for betraying the trust of so many Muskoka residents by selling out the Bala population.
Tim McDonald, Walker's Point, Muskoka Lakes