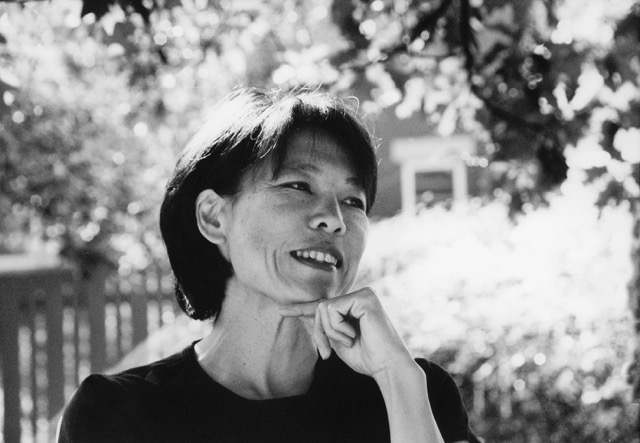 Muskoka Authors Association is excited to announce their August 18 guest speaker, internationally published author, Denise Chong. One of Canada's most distinguished writers of creative non-fiction, the author will talk about The Writer, The Reader and Memory. Drawing upon her published works, Denise considers memory as it relates to the purpose of literature and asks why, as writers and readers, we should care about memory. She discusses the nature of memory as a powerful, if flawed, tool of the writer. The writer, she says, is an arbiter not so much of what is true, but rather what may be a truth.
Chong is best known for her family memoir, The Concubine's Children, which the New York Time Book Review described it as "beautiful, haunting and wise. It remained a Globe and Mail best seller for 93 weeks. The Concubine's Children is the story of Denise's grandmother May Ying (the concubine) and her mother Hing, and their life in the Chinatowns of British Columbia. Much of that history had been hidden from Chong's own generation. The book also tells the story of the family members who were unable to leave China, lived there through the Japanese occupation, civil war, the Communist takeover, land reform, and the Cultural Revolution. It is a story of courage, survival, struggle, and eventual triumph.
Following The Concubine's Children, Denise went on to publish The Girl in the Picture, Egg on Mao: A Story of Love, Hope and Defiance, and Lives of the Family: Stories of Fate & Circumstance.
Named to the Order of Canada for writing books "that raise our social consciousness", Denise Chong holds four honorary doctorates and lives in Ottawa.
The Muskoka Authors Association monthly meeting takes place on Thursday, August 18. Doors open at 6:30 pm, the meeting begins at 7:00 pm, St Thomas Anglican Church, 4 Mary Street, Bracebridge.
Members are free, $20 for non-members. Please pre-register with David Patterson if you plan to attend 705-990-0322, david.patterson@alumni.utoronto.ca