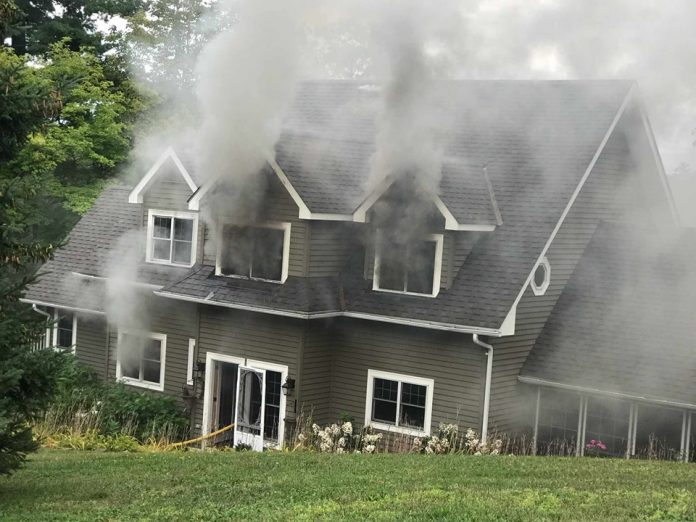 On Friday September 6, 2019 at around 6:00 p.m. four stations from the Muskoka Lakes Fire Department responded to a structure fire at 1669 Muskoka Road 118 W in the Milford Bay area.
The fire started in the the furnace area and had crews battling the fire for over four hours. Crews remained on scene overnight and into Saturday morning to investigate. The structure is saved, but much of the contents inside is damaged.
There were no injuries reported. Crews assisted the home owner in bringing two dogs to safety. No word on a damage estimate.