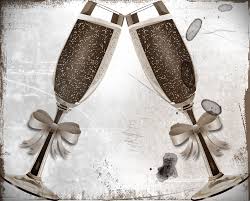 A Fort McMurray Couple's Dream Muskoka Resort Wedding was Saved Through the Generosity of Several Muskoka Area Businesses Who Stepped up to Help, Donating Products and Services, so That the Wedding Could Go on Despite the Couple Losing Everything to Fire
When the home of Robyn Hamblin and Chris Wilkinson burned to the ground during Fort McMurray's devastating spring 2016 wildfire, they thought that they had lost everything, including their dream Muskoka resort wedding planned for June. No longer able to pay for the wedding, the couple felt that they had no choice but to cancel. The couple called the lodge where the wedding was to take place to explain what had happened and that they needed to call off it off because they could no longer afford it. Sympathetic to the couple's plight, and eager to help, the lodge and several other Muskoka area businesses stepped up to the plate to save the day.
By donating their time, products, and services, generous Muskoka vendors made it possible for the Fort McMurray couple to go ahead with their marriage plans, with most of the cost of the wedding and reception covered. The businesses who donated their services to the Fort McMurray couple included wedding officiant Wendy Oke of Muskoka Wedding Ceremonies (www.muskokaweddings.ca), photographers Scott Turnball of Scott Turnbull Photography (www.scottturnbull.com) and Kate Gass of Kate Gass Visual Roots (www.visualroots.com), florist Tanya List of Tanya List Design & Floral (www.tanyalist.ca), DJ Peter Lazer from Tiger 8 Entertainment (www.tiger8entertainment.com), and Port Cunnington Lodge and Resort (www.portcunnington.com) who donated a four-course reception dinner.
"All of the businesses involved were very happy to lend a hand. They were eager to help Robyn and Chris have the perfect wedding and excited to play a part in pulling off this special day," said Kim Loader, Innkeeper of Port Cunnington Lodge & Resort. "The wedding was simply lovely, and probably all the more special because of everything the couple has gone through over the last few months. Back when Robyn and Chris first decided to hold their wedding at Port Cunnington, they had no way of knowing that they would lose everything they owned in a fire and be unable to pay. When they told us the reason that they had to cancel, we just couldn't let that happen. We decided that the wedding should go on and that Port Cunnington Lodge would help them. The other business involved in the wedding were also quick to offer the bride and groom their support. Everyone helped out because it was the right thing to do," explains Loader.