Heading into his fall tour, country artist Manny Blu has never been more thankful for the mixed martial arts (MMA) injury that led him to pick up a guitar. 
Blu was working toward a career in MMA and hockey when a 2013 injury ended his chances at becoming a professional athlete. Inspired by B.B. King and the blues during his recovery, he turned to music. The Montreal-born country singer toured across Canada this spring as part of the Hit After Hit tour before making his debut release in June with the 7-track EP Leave It Like It Is. Now, Blu and his band are preparing for a fall tour playing frosh weeks and fall fairs across Ontario, including the Bala Cranberry Festival on Oct. 18. 
"When I watch tours buses go by, I get a bit of jealousy that I'm not doing it yet, so I'm excited to be back on the road and to be playing," Blu said. "The first few days after the tour were really weird not having to play. I really love being onstage and I really miss the energy of doing it."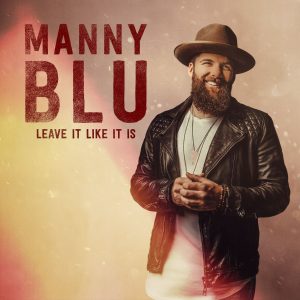 Blu and his band joined George Canyon and other musicians on tour for two months and had only three full days off, playing for new crowds every night. Blu said it was overwhelming in a good way and a great learning experience for what it's like to be on tour. The band decided to add to their experience and prepare for their upcoming tour by playing a small series of shows in the Southern states.
"The beauty is, every night after we were done, we got together in the bus and just talked about the show," he said. "What went well, what do we keep and what do we take out. Getting the chance to do it again the next night is unreal."
The small regional tour allowed them to play a variety of venues from theatres to bars to hockey arenas. It also gave them the chance to perfect their setlist before their fall tour, which covers new ground for Blu and his band.
"We're getting to experience a lot of different things that I've never experienced," Blu said. "My band is all American guys, so besides the tour, they haven't really been to Canada."
Though Blu will soon make Nashville his full-time home, the tour gives him a chance to explore part of his home country. He hasn't seen much of Canada outside of Toronto and Nova Scotia, so he's looking forward to seeing the small towns and different festivals across Ontario.
"I'm just excited to come see what a cranberry festival looks like," he said. "It's going to be a lot of fun."
To follow Manny Blu and his music, visit his website. Watch for his new "11:59" music video set to come out around the time of the tour and a new album coming out next year.