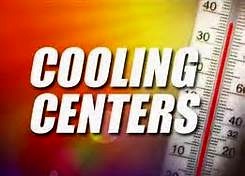 In light of the Environment Canada
Heat Advisory,
the Town of Gravenhurst is urging the public to stay cool in air conditioned spaces and public buildings.
They recommend that the public stay hydrated and limit time outdoors to avoid heat related illness.  The following buildings are open and available to the public to seek shelter and cool off in the next few days:
Gravenhurst Public Library
Open Tuesday, Wednesday and Thursday from 10:00 am to  8:00 pm
Gravenhurst Centennial Centre/YMCA
Open daily from 5:30 am to 10:00 pm
The following swimming locations are also available to assist with temporary cooling, available from dawn to dusk:
Gull Lake Rotary Park Beach – Lifeguards from 1 – 5 pm
Muskoka Bay Park Beach – No Lifeguard on Duty
Muskoka Beach Park – No Lifeguard on Duty
Franklin Park – No Lifeguard on Duty
Splash Pad – Muskoka Wharf
Bass Lake Park (1015 Loft Lane)
Lorne St. Beach (615 Lorne St.)
During extreme high temperatures the public is encouraged to call or visit family, friends and neighbours, especially isolated adults and seniors who are at greater risk of suffering from heat-related illness, to see if they require assistance. Other at-risk groups include people with chronic and pre-existing illnesses, infants and young children, people on certain medications and those who are marginally housed.