A Severn Bridge man went to the Dominican Republic for a care-free vacation that became a medical emergency in a matter of seconds when he mistakenly dove into an area of the pool that was too shallow on Feb. 8. After major spinal surgery, David Ritchie is receiving medical attention in Florida while his family tries to fundraise on his behalf.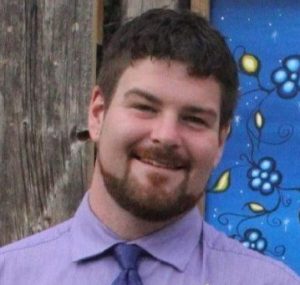 David was on vacation with his girlfriend Teegan Wilson and eight other couples when he was injured. He misjudged the depth of the pool while vacationing with his friends and dove in, leading him to hit the bottom. A Canadian paramedic, a Canadian firefighter and a doctor from Asia were poolside and stepped into help David before he was rushed to the hospital for an emergency surgery to remove and replace two broken vertebrae. His aunt Leigh Ritchie has since set up a GoFundMe page to help pay for any medical expenses not covered by insurance and to help cover living costs while David is unable to work, which is expected to be at least six months to a year.
David and his girlfriend stayed at Leigh's house the night before they left on their trip.
"I gave him a big hug and I told him to be safe," Leigh said through tears. "It just wretches your heart to know that he's going through something so tragic and you just can't be there with him. We just want him home."
After the incident, David was put into a medically-induced coma for two days while surrounded by his friends and girlfriend. When doctors woke him from his coma, David was able to blink and move his eyebrows when asked, but he remained highly sedated and continued to use a ventilator and other necessary medical equipment. The doctors and nurses in the Dominican Republic cared for him until he was ready for a one-hour flight to Florida on the night of Feb. 13.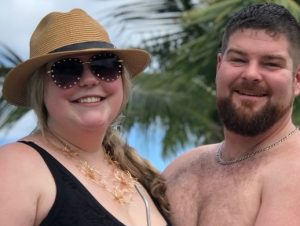 Since getting to Florida, doctors have administered CT scans and MRIs, cleaned out and inflated David's lung due to the pneumonia he had upon arrival, and put in a filter to prevent blood clots. Leigh said David is doing ok and that his mother has been with him since he arrived in Florida. His brain scan, blood work and cultures are good and he can understand others and respond by shaking his head yes or no. However, while he has some movement in his arms, he has no feeling in his lower limbs.
His blood pressure has stabilized and if this all stays the same overnight, the doctors in Florida will be letting him fly home with a full medical staff including a nurse, respiratory therapist and a doctor on the plane. The biggest challenge is securing a bed in Toronto since Leigh said they've been told "for quite a while now that there's no available beds for the type of care that he's going to need."
Doctors in Florida have recommended a tracheotomy, an incision in the windpipe to relieve a breathing obstruction, and a percutaneous endoscopic gastrostomy (PEG), a surgical procedure for placing a feeding tube into a patient's stomach through the abdominal wall. Because doctors are making minor changes to allow David to fly, he will receive the surgeries in Ontario.
Leigh said she waited to set up the GoFundMe, hoping to know more about what David would need before she reached out to others for help.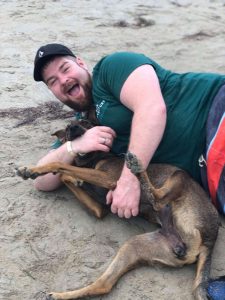 "I didn't start [the GoFundMe campaign] until yesterday because we were hoping he would be home sooner and we could have a better understanding of what kind of care he's really going to need," she said. "We know that he's going to need some extensive therapy and we know that he's going to take some time, but we just don't know if it's something that is going to go on for so long that we need other people's help."
Leigh ultimately decided to make the fundraiser after she and Wilson received many messages from people who wanted to contribute. As of Feb. 20, just one day after it started, the fundraising campaign reached over $12,000, more than one fifth of the fundraising goal. Leigh said that the donations so far are overwhelming and she's glad that people want to support such an amazing person.
"He's just touched so many people," she said, "and to know that all those people think so highly of him, it just proves how much we need to get him home and get him better.
If you would like to learn more about David's story or contribute to the fundraising campaign, click here.