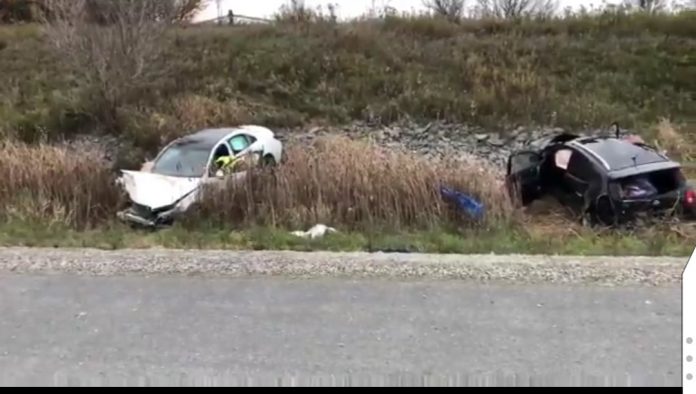 A Mother of Three Is Dead.
The OPP Highway Safety Division Aurora Detachment has laid criminal charges as a result of a fatal collision that occurred on Highway 404 in Whitchuch-Stouffville, Ontario.
On Friday, October 26, 2018 at 2:00 a.m., Aurora OPP responded to a two vehicle collision on Highway 404 northbound north of Aurora Road.
Officers arrived on scene and located the two involved vehicles in the east ditch. As a result of the rear end type collision, the vehicle that was struck rolled over before coming to rest. The female driver who was the lone occupant of that vehicle, a 41-year old woman from Newmarket was ejected and sustained fatal injuries, she was pronounced dead at the scene. The driver of the first vehicle was taken to hospital with minor injuries.
As a result of the investigation police have now charged ShanShan XIA, a 37-year old woman from Newmarket with:
Impaired driving causing death – Cause Death
Drive over 80mg/alc in 100/ml/blood – Cause Death
Dangerous driving – Cause Death
Criminal Negligence – Cause Death
The accused was held in custody and is scheduled to appear in court for a bail hearing.