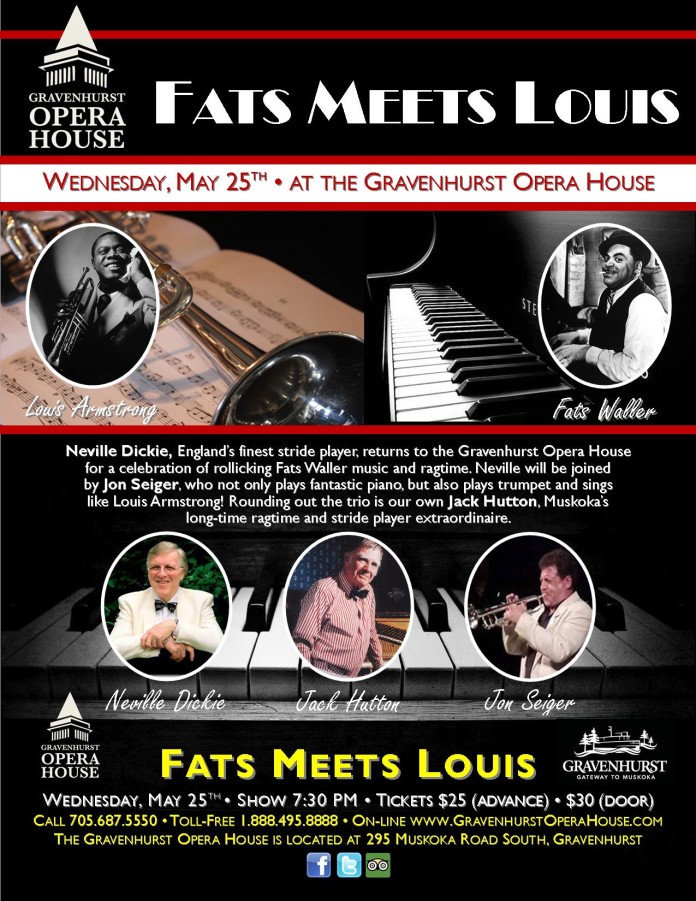 A first-of-its-kind tribute to two musical giants, Louis (Satchmo) Armstrong and Thomas (Fats) Waller comes to the Gravenhurst Opera House on Wednesday, May 25th.
The entertainment for the evening will be Neville Dickie, England's finest ragtime/stride piano player who is returning to play at the Gravenhurst Opera House along with Jon Seiger, a great jazz pianist who also happens to play trumpet and sing like Louis, joining these two on stage will be Muskoka's own Jack Hutton, who will be playing Waller-style piano.
This exciting event is taking place on Wednesday, May 25th.  Advanced tickets can be purchased online at www.gravenhurstoperahouse.com for $25 or they will be $30 at the door.