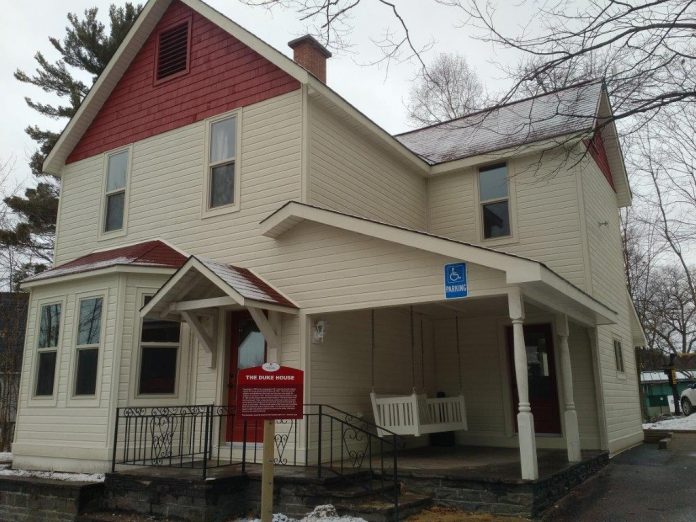 The Duke House building in Port Carling has successfully completed renovations supported by the Government of Canada through the Canada 150 Community Infrastructure Program (CIP). The Government of Canada invested $51,000 to help the Township replace old windows, existing wood siding, soffit and fascia.
The property has cultural heritage value because the structure is amongst the oldest building in Port Carling and is representative of the residential architecture in the village in the early 1890s. Cultural heritage value also lies in the property's association with the Anglican Church as well as the families who lived there. Since the building is located at the heart of the Port Carling community and has now been renovated with modernized material but with a historical architecture, this project has retained the building's historical significance in Port Carling.
During the summer of 2017, the Duke House will serve as a Visitor Information Centre operated by the Muskoka Lakes Chamber of Commerce. The upstairs portion of the building will be occupied by the Muskoka Lakes Museum for summer student accommodation.
The Canada 150 CIP funding is part of the Government of Canada's coordinated approach to mark the 150th anniversary of Confederation. These investments across Canada are designed to leave a lasting legacy by supporting the rehabilitation or improvement of existing community infrastructure assets and facilities that promote community and cultural benefits for the public.
Learn more about the Canada 150 Community Infrastructure Program.
Source and Photo Credit: Township of Muskoka Lakes Website