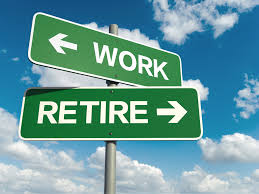 The Honourable Jean-Yves Duclos, Minister of Families, Children and Social Development, today reaffirmed the Government of Canada's commitment to help improve the quality of life for seniors through new investments announced in Budget 2016.
Budget 2016 makes the goal of a comfortable and dignified retirement more attainable for seniors and working Canadians through various measures, such as restoring the age of eligibility for the Old Age Security (OAS) pension and the Guaranteed Income Supplement (GIS) from 67 to 65. This change will put up to $17,000 into the pockets of the lowest income Canadians each year, as they become seniors.
Restoring the age of eligibility for the OAS pension and the GIS from 67 to 65 is only one of the many enhancements announced that will help improve the quality of life for seniors. Additional measures include:
increasing the GIS top-up by $947 annually for the most vulnerable single seniors;
providing higher benefits to senior couples receiving GIS and Allowance benefits and who are living apart for reasons beyond their control;
enhancing the Canada Pension Plan based on consultations with provinces, territories and Canadians, with the goal of being able to make a collective decision before the end of 2016;
looking at how a new Seniors Price Index that reflects the cost of living faced by seniors could be developed; and
providing for the construction, repair and adaption of affordable housing to help the many seniors who face challenges in accessing affordable housing.
"Our government is working hard to grow the bottom line for the increasing number of Canadians who need our support. Public pensions are an important part of the retirement income of Canadians, particularly for lower-income single seniors who face a much higher risk of living in poverty. Budget 2016 reaffirms our commitment to strengthening public pensions and improving the quality of life for seniors. Everyone deserves to live with dignity and respect—especially our seniors." – The Honourable Jean-Yves Duclos, Minister of Families, Children and Social Development